The state of the movie industry is still a bit of a mess but if there is one movie that everyone is kind of looking to and wondering if it is going to be the canary in the coalmine for the rest of the summer it's Tenet. Director Christoper Nolan has always been a champion of the theatrical experience and his movie have always been the type of movies that you want to see on the biggest screen with the best possible sound system. As people wonder what movie theaters are going to look like going forward Warner Bros. has not moved this blockbuster from it's mid-July release date. At least not yet. There is still plenty of time for things to change and Warner Bros. must be a least a little optimistic since they released a new trailer today.
One thing you can note is that the trailer doesn't have a release date but it does say "coming to theaters" so for anyone thinking this is going to be one those movies that's going to skip the theatrical experience to go straight to VOD that is not the case. The new trailer looks pretty sweet. This writer's favorite Nolan movie is by far Inception and Tenet is looking like it's going to embrace all of the insanity and crazy stunts that comes from the idea of time travel but not really. As for the plot, this trailer gives us some more clues but remains pretty cryptic about what this movie is exactly about. The question really becomes whether or not it's going to make that July 17th release date or if it's going to get pushed back until the fall. All eyes are on Tenet but if there was ever a director who could handle that kind of pressure it's Nolan.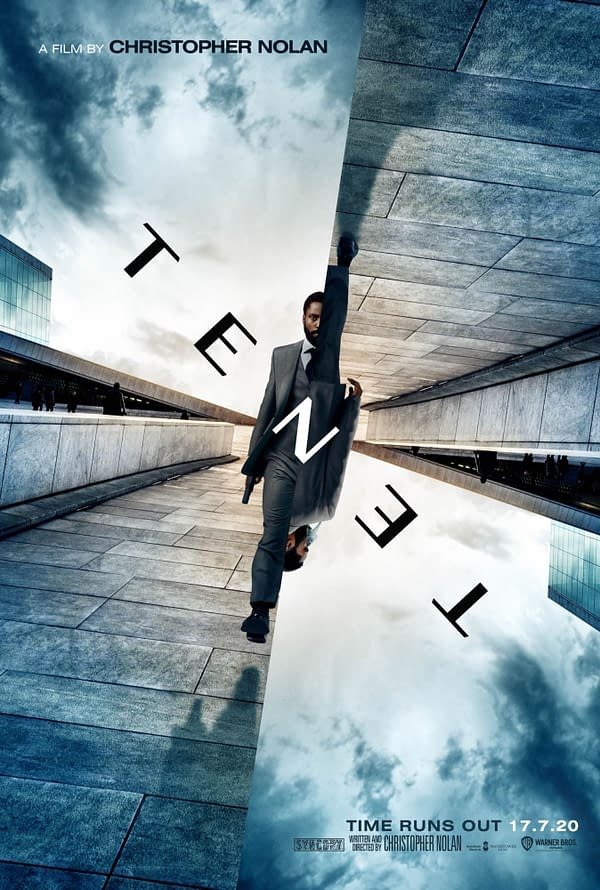 Tenet, directed by Christopher Nolan, stars John David Washington, Robert Pattinson, Elizabeth Debicki, Dimple Kapadia, Aaron Taylor-Johnson, Clémence Poésy, Michael Caine, and Kenneth Branagh. It will be released on July 17, 2020.
Enjoyed this article? Share it!