Nicolas Cage Finally Got to Play Superman in Teen Titans Go! to the Movies
Once upon a time Nicolas Cage was set to play Superman in a movie that would be directed by Tim Burton. That movie never came to be and became so infamous that it got its own documentary about what happened to the production. Cage has always been a self aware actor and finally got the chance to play Superman in Teen Titans Go! to the Movies this summer. The joke is pretty obvious and Cage spoke to USA Today about taking on the role.
"It wasn't really the version that Tim Burton and I had in mind, but it was just fun," Cage says about his "Teen Titans" cartoon role.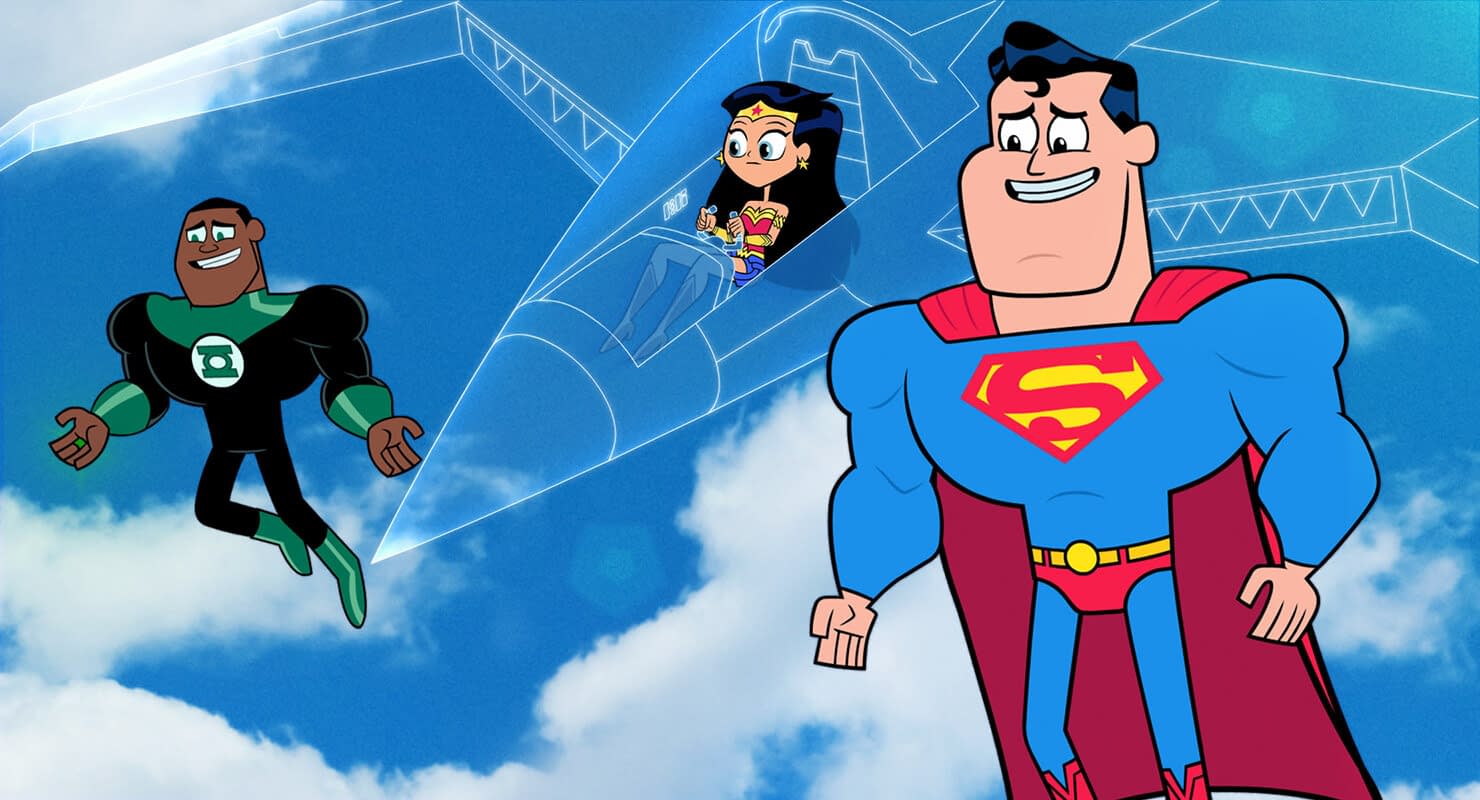 Cage was also able to get a small role for his son, as a young Bruce Wayne, because the show is something that his son absolutely loves.
"It was terrific," Cage says. "It was just nice to be involved in something my kid loves and we got to do it together."
Cage has another role coming up in animation but he's making the jump from DC to Marvel. Cage will be voicing Spider-Man Noir in the upcoming Spider-Man: Into the Spider-Verse movie for Sony coming out later this year.
"So you think of all those old Bogey movies or Edward G. (Robinson)," Cage says. "I try to voice him with a celebration of those classic and iconic noir Golden Age movie stars."
Cage's next live-action role will be in the Sundance horror movie Mandy due out in September.
Summary: A villain's maniacal plan for world domination sidetracks five teenage superheroes who dream of Hollywood stardom.
Teen Titans Go! To the Movies, directed by Aaron Horvath and Peter Rida Michail, stars Scott Menville, Tara Strong, Khary Payton, Greg Cipes, Hynden Watch, Kristen Bell, and Will Arnett. It will be released on July 27th.