Ninjak, Confirmed As A Live-Action Web Series, To Feature X-O Manowar, Faith, Bloodshot, Divinity, Timewalker, Eternal Warrior And Savage After news broke that Michael Rowe (Arrow) might be playing a live-action version of Ninjak from Valiant, I was contacted by a source close to the production with some details. They gave me a better idea of what is and isn't going on.
I'm told that this is for a webseries being produced by Valiant and directed by Bat in the Sun, the same Youtube channel that does Super Power Beat Down. And that the miniseries will run 6 to 8 episodes and will follow Ninjak as he is on the run and fighting various major Valiant characters, including X-O Manowar, Faith, Bloodshot, Divinity, Timewalker, Eternal Warrior, and one of their newest characters, Savage.
Based on the tweets being exchanged between Valiant CEO Dinesh Shamdasani and some of the (assumed) principal cast members, it seems safe to say the series will not only feature Rowe, but Power Rangers' Jason David Frank and former WWE Superstar John Morrison. Morrison has worked with Bat in the Sun before, appearing as The Winter Soldier in their recent Nightwing vs Winter Soldier video from three weeks ago.
The initial list of characters also included Archer & Armstrong and Quantum and Woody, but it is unclear if Quantum and Woody will still be featured in the show.
I'm also told that Valiant and Bat in the Sun have been working hand-in-hand on development for this project for some months behind the scenes and closely coordinating efforts. We also have reports that filming is already underway at several key locations in the Los Angeles area with Bat in the Sun, Valiant production team members, and the cast having been sighted. The series is being shot one episode at a time.
It's expected that the series will be officially announced at the New York Comic Con starting October 6th.
---
---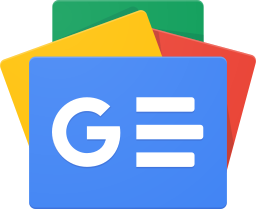 Stay up-to-date and support the site by following Bleeding Cool on Google News today!