First-Time Director Olivia Wilde Compares 'Booksmart' to Classic 80s Teen Films
We have to agree with first-time director Olivia Wilde's list of inspiration for her debut film, Booksmart. At first glance, the film (which just released last week) reads like a teen dramady for a select audience, but this just isn't the case. Perhaps Annapurna didn't know how to market the damn thing, because it really is a delightful film for everyone.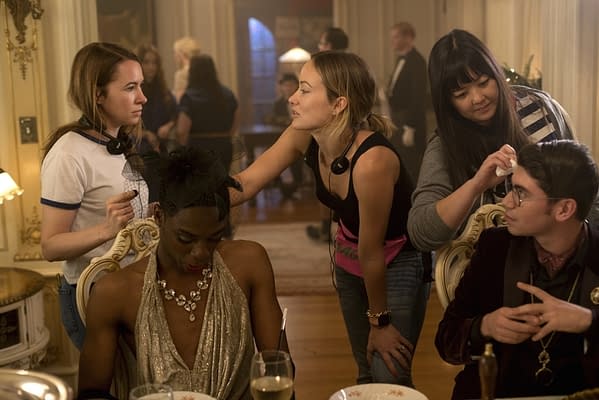 Imagine something along the lines of your classic coming-of-age story with the layer of one of our main characters never having been kissed, but she's also a budding lesbian? Sure, that could go the crass American Pie route, but it doesn't. Instead, we're treated to a charming and sooooooo HONEST presentation of modern teens (read: current, within the last 5 years, so if you're shaking your head about "kids these days", maybe this isn't the film for you) going through the motions of their final week in high school.
Wilde names inspiration from films like Fast Times at Ridgemont High, The Breakfast Club, and Say Anything, Ferris Bueller's Day Off and Clueless– ones that made her personally fall in love with movies. You can see the touch of each of these throughout Booksmart, and it makes for some adorable sequences.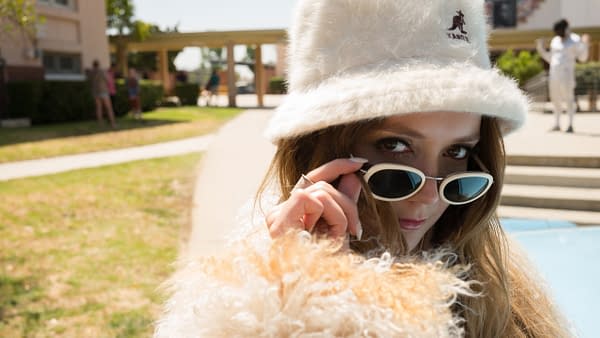 There's Gigi (Billie Lourd) who's like Penny Lane (Kate Hudson) from Almost Famous and Jeff Spicoli (Sean Penn) mixed together but with more rage. She even has the fuzzy hat! Lourd said she "wishes she had a film like Booksmart when she was in high school," and we've got to agree.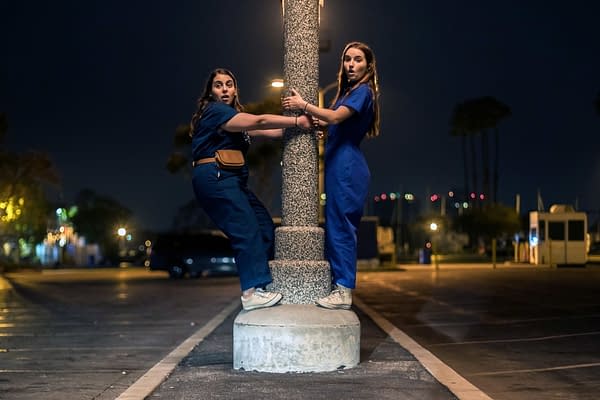 There's the drama club kids- who instead of throwing a kegger the night before graduation, have a murder mystery party. Amy (Kaitlyn Dever) never really "struggles" with her sexuality, there is never a question of it being a "phase" or other drivel. She knows who she is, and getting to see her have her first experience is treated with respect and warmth until her unfortunate sip from the wrong cup (probably the only real moment we didn't care for in the film, but it fit the moment). Class President Molly (Beanie Feldstein) discovering that her entire "I've worked harder than you so I'm smarter than you" mentality and entire world view towards her fellow students gets challenged pretty early on, and thankfully she's smart enough to accept this notion that she's not the only "book-smart" person in the room.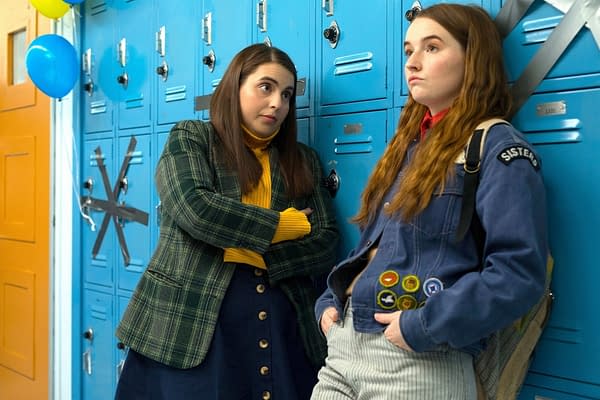 We would say Booksmart falls somewhere with 17 Again, 8th Grade, and Sex Education in terms of charm, emotional pay off, and presentation, and will easily fit into the pantheon of classic high school movies. It's a film that teens and parents alike can watch and enjoy, with heart and brains all wrapped up in a pleasing package of reality.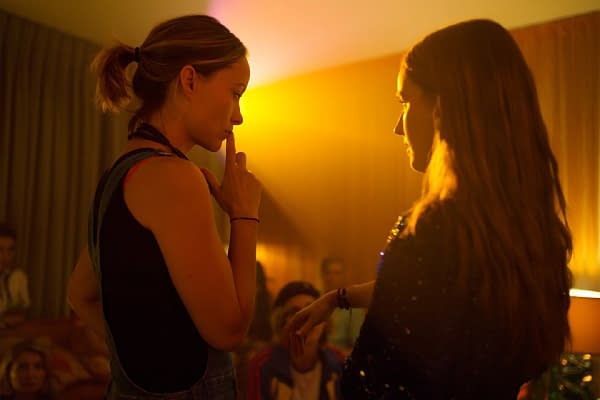 Support female filmmakers, see Booksmart in theaters now.