But Really, What Did Rutger Hauer Think of Blade Runner 2049?
It's been a hot minute since anyone asked themselves, "Gee, I wonder what Rutger Hauer thought of such and such film," and thanks to the Berlin Film Festival, we know the answer for Blade Runner 2049.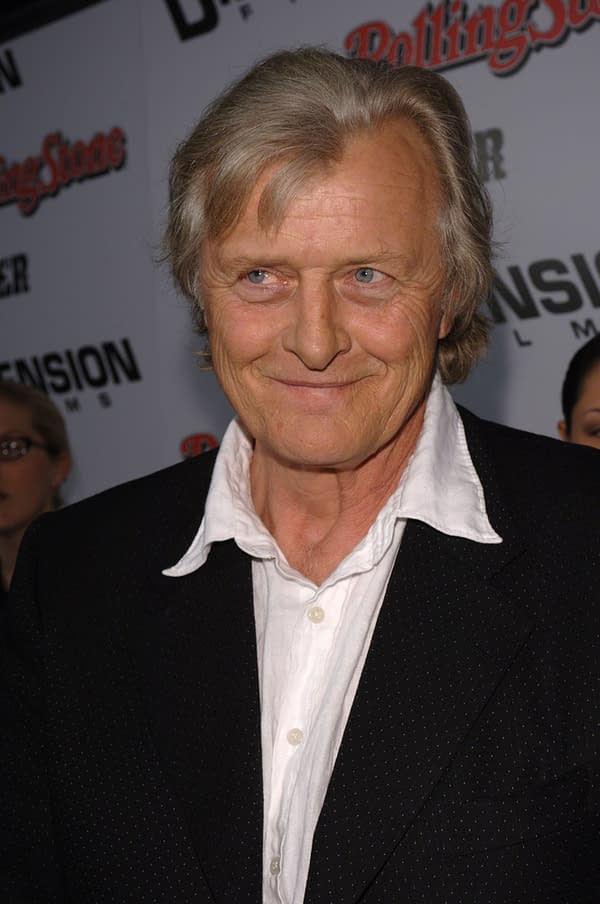 Hauer, of course, was one of the stars of the original Sir Ridley Scott genre-defining classic film Blade Runner, playing Replicant Roy Batty who was on the hunt for mortal time and answers from his creator, Tyrell.
On a red carpet during the Berlin Film Fest to promote upcoming biblical tale Samson, Rutger talked to The Hollywood Reporter about Blade Runner 2049 and how the Dutch actor believes today's films "lack balls":
THR: Have you seen Blade Runner 2049?

Rutger: I sniff and scratch at it. It looks great but I struggle to see why that film was necessary. I just think if something is so beautiful, you should just leave it alone and make another film. Don't lean with one elbow on the success that was earned over 30 years in the underground. In many ways, Blade Runner wasn't about the replicants, it was about what does it mean to be human? It's like E.T. But I'm not certain what the question was in the second Blade Runner. It's not a character-driven movie and there's no humor, there's no love, there's no soul. You can see the homage to the original. But that's not enough to me. I knew that wasn't going to work. But I think it's not important what I think.
Rutger continued when asked how the film industry has changed in the many decades he's been working:
The big movies now are such an industry where the money has to come back as soon as possible. With a little movie you have a little more room to move. The eye of the director and the point of view of the filmmaker has suffered [in big films] in the past decades. I look for hard balls. And I don't see much balls in most films today. When I started out, the films would go into the theaters and they would play as long as they would play. My first feature, Turkish Delight, was a success in Holland. Then, here in Germany, it played next to Cabaret and Last Tango in Paris and it outplayed them! At first, I couldn't understand it. Looking back, it was the start of the sexual revolution and I was on the cusp of that. I'm naked for three quarters of the film. In Hollywood they called it pornography. I saw it 25 years later, in the Directors Guild [theater]. And the audience was still shocked. I come from Holland. We're not shocked.
The Hollywood Reporter finished out their time with Hauer by asking if there is anything left he'd still like to achieve in his career:
I really want to direct. Actually that's what I originally wanted to be, a director, not an actor. I've had about 12 projects that all went south for some reason. I've got a script now. It's called Rain Dogs. It's a killer story, a killer father looking for his daughter. And it ends with a smile. I think it's a good script. I just need a producer to take it on.