'Once Upon a Time in Hollywood': Quentin Tarantino's 9th Film Gets Official Teaser
Living up to the combination of "Once Upon a Time…" motif with the brutal beauty of Hollywood in the late '60's, the official trailer for Quentin Tarantino's ninth film (it does feel like he's done more filmwork than that) chose to be fashionably late – but still makes a grand, glossy entrance tat you have to see to believe.
And now "seeing" just became a whole lot easier… here's the official trailer for Tarantino's Once Upon a Time… in Hollywood, starring Leonardo DiCaprio, Brad Pitt, and Margot Robbie.
Quentin Tarantino's Once Upon a Time… in Hollywood visits 1969 Los Angeles, where everything is changing, as TV star Rick Dalton (Leonardo DiCaprio) and his longtime stunt double Cliff Booth (Brad Pitt) make their way around an industry they hardly recognize anymore. The ninth film from the writer-director features a large ensemble cast and multiple storylines in a tribute to the final moments of Hollywood's golden age.
Once Upon a Time in… Hollywood is written and directed by Tarantino; and produced by Tarantino, David Heyman, and Shannon McIntosh. The film's ensemble cast includes Leonardo DiCaprio, Brad Pitt, Margot Robbie, and many more.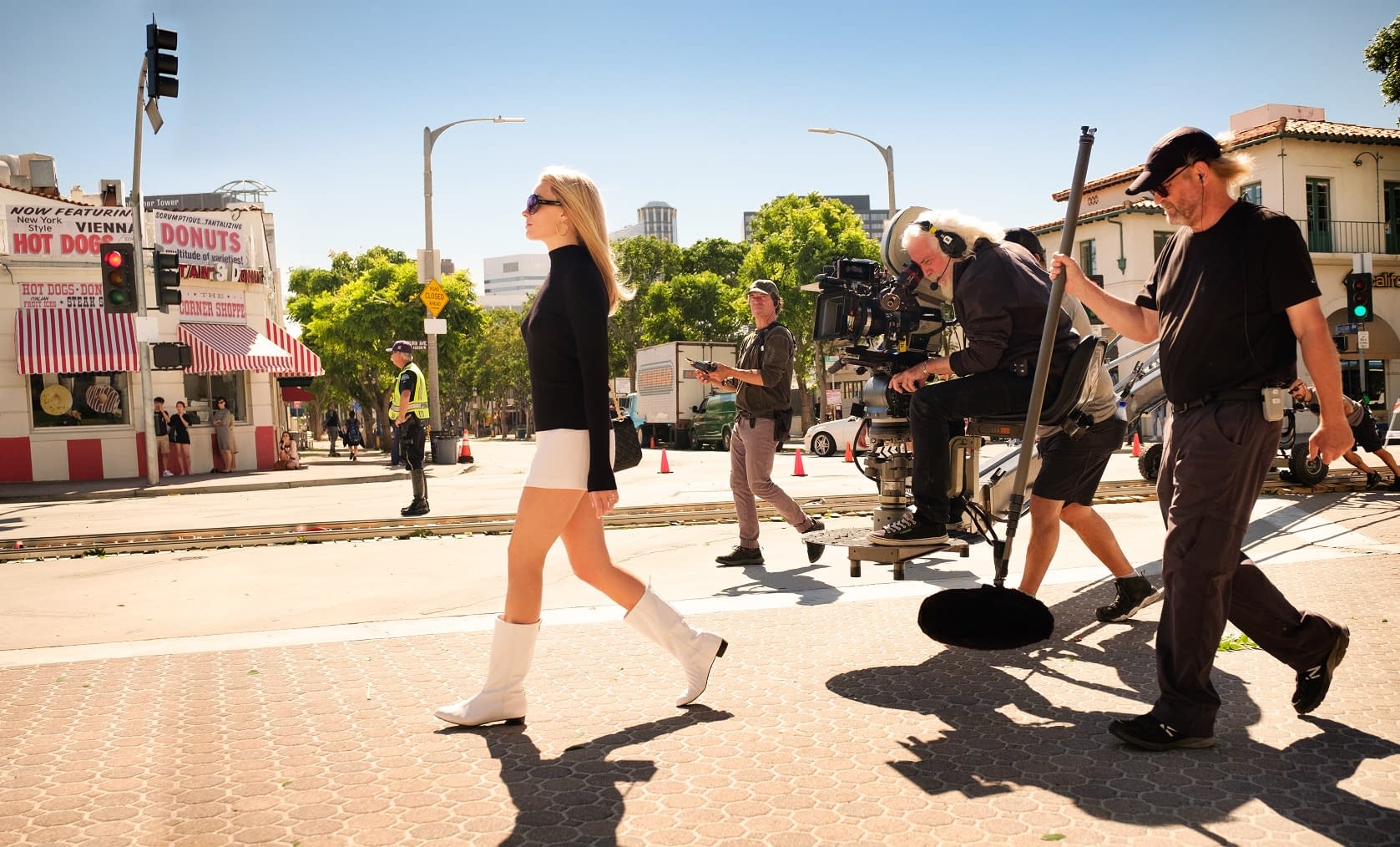 Tarantino and DiCaprio first teased the project during last year's CinemaCon in April 2018, where their excitement was evident even early on in production: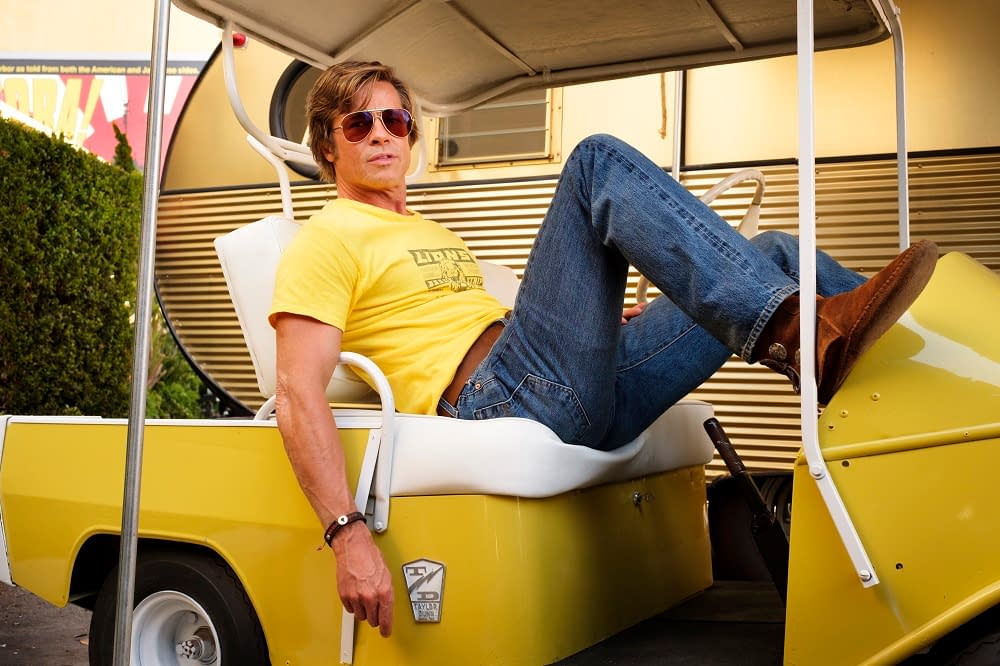 "Sony and myself will be coming to the theaters with the most exciting star dynamic since Paul Newman and Robert Redford. It's very hush-hush and top secret. But I can tell you that Once Upon a Time in Hollywood takes place in 1969, at the height of the counterculture hippie revolution and the height of new Hollywood. Street by street, block by block, we'll transform Los Angeles into the Hollywood of 1969."

– Quentin Tarantino

2488029 – ONCE UPON A TIME IN HOLLYWOOD

"It's hard to speak about a film that we haven't done yet, but I'm incredibly excited…to work with Brad Pitt, and I think he's going to transport us. I'm a huge fan of Singin' in the Rain — movies about Hollywood. As an L.A. native, having read the script, it's one of the most amazing screenplays. We are going to do our best job to make it fantastic."

– Leonardo DiCaprio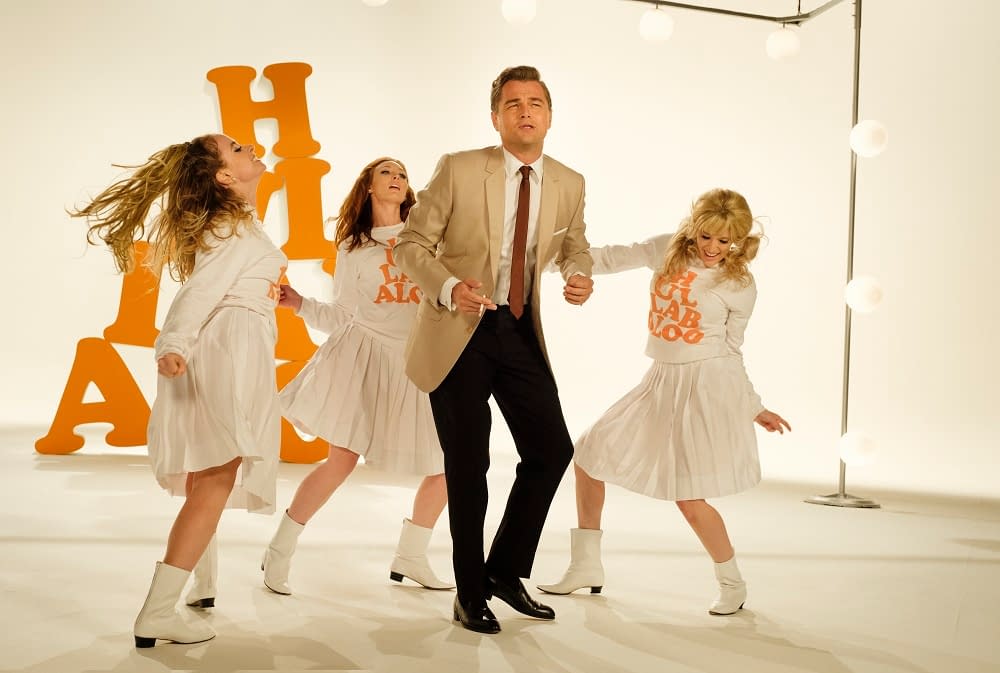 Once Upon a Time in… Hollywood premieres in Jult 2019 from Sony Pictures.