Original Ghostbusters And Ghostbusters II To Get 4K Ultra HD Release
We just got word that Sony Pictures Home Entertainment is going to released Ghostbusters and Ghostbusters II in 4K Ultra HD format on June 7th. These releases will also include all the anniversary Blu-ray bonus materials including the previously released legacy content, commentary and the interactive Slimer Mode.
The film were restored from the original 35mm camera negatives which allows for the full resolution, detail and color depth available with the 4K process. The sound has also been remixed for home theaters.
This move is, of course, to tie in with the upcoming release of Paul Feig's Ghostbusters on July 15th.
Here are the specs and features of the two new 4K Ultra HD releases:
GHOSTBUSTERS & GHOSTBUSTERS II 4K Ultra HD Releases Include:
 Feature films in 4K resolution with High Dynamic Range (HDR)
 Dolby Atmos soundtracks (Dolby TrueHD 7.1 compatible)*
 Includes high-def Blu-rays featuring the films and special features
*To experience Dolby Atmos at home, a Dolby Atmos enabled AV receiver and additional speakers are required, or a Dolby Atmos enabled sound bar; however, Dolby Atmos soundtracks are also fully backward compatible with traditional audio configurations and legacy home entertainment equipment.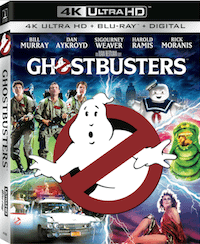 GHOSTBUSTERS Blu-ray Special Features:
 Who You Gonna Call: A Ghostbusters Retrospective – Roundtable Discussion with Director Ivan Reitman and Dan Aykroyd (Part 1)
 Poster Art Gallery – Gallery of 1988 artwork
 Ghostbusters Music Video – Ray Parker, Jr.
 Slimer Mode – Picture in Picture and Trivia Track
 Commentary with Ivan Reitman, Harold Ramis & Joe Medjuck
 10 Deleted Scenes
 1984 Featurette
 Cast and Crew Featurette
 SFX Team Featurette
 Multi-Angles
 Ecto-1: Resurrecting the Classic Car
 Ghostbusters Garage: Ecto-1 Gallery Storyboard Comparisons
GHOSTBUSTERS II Blu-ray Special Features:
 Time Is But A Window: Ghostbusters II and Beyond – Roundtable Discussion with Director Ivan Reitman and Dan Aykroyd (Part 2)
 Deleted Scenes
 "On Our Own" Music Video – Bobby Brown
 Theatrical Trailers
GHOSTBUSTERS has a run time of approximately 105 minutes and is rated PG.
GHOSTBUSTERS II has a run time of approximately 108 minutes and is rated PG.
---
---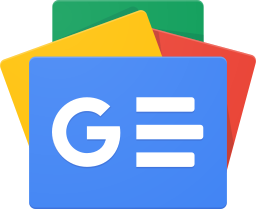 Stay up-to-date and support the site by following Bleeding Cool on Google News today!