Paramount Pictures Has Given Gladiator 2 A Fall 2024 Release Date
Paramount Pictures has given Gladiator 2 a fall 2024 release date; considered prime real estate if you want to snag Oscar nominations.
---
Gladiator was an awards darling when it came out in 2000 and went on to five Academy Awards. It stands to reason that Paramount would hope that the sequel would do more of the same. While the film has been hanging out in development hell since 2001, there has been some movement, including casting rumors that just came out last month and a summary of what the film will be about. Now we have a release date, and it is prime time. According to Deadline, Paramount has dated Gladiator 2 for November 22, 2024. This is right in the middle of awards season, and when studios release the films, they want to get Oscar nominations. So whatever is in that script, it sounds like they are pretty confident that the lightning will strike again.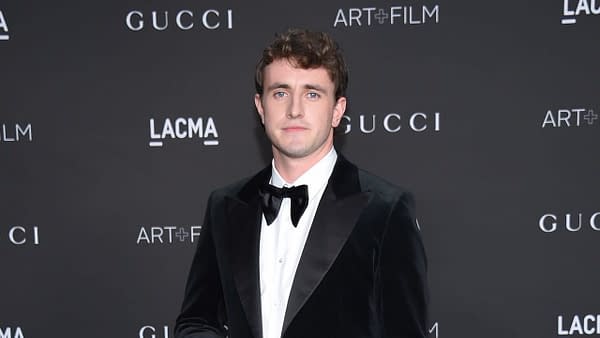 Gladiator 2 Is A Sequel, But Don't Expect Any Russell Crowe
A follow-up to Gladiator is one of those movies where you're really unsure if this is a good idea, but it has been in varying stages of development since 2001. However, things fell apart in 2006, and it wasn't until over a decade later, in 2017, that things started to pick up again. It was officially greenlit in November 2018, and last year it was announced that the script was complete. Last month, we got word that Aftersun and Normal People star Paul Mescal was in talks to star. Ridley Scott is back to direct the film with a script by David Scarpa, returning costume designer Janty Yates, and production designer Arthur Max. Scott is set to produce along with Scott Free President Michael Pruss, as well as Doug Wick and Lucy Fisher via Red Wagon Entertainment.
"Mescal won't be replacing Crowe's Maximus, whose character met his end in the original film, but instead, he will be playing Lucius, the son of Lucilla (Connie Nielsen), who now is a grown man as the story takes place years after the first film ended. Lucius was also the nephew of Commodus (Joaquin Phoenix), the son of Roman leader Marcus Aurelius who murdered his father, seized the throne, and wound up in the gladiator ring with Maximus — who, though mortally wounded, skewered the emperor before fading into the great beyond to reunite with his slain wife and son. Maximus saved the boy and his mother while avenging his own family and left a strong impression on the young Lucius."
While we have a release date, Mescal's casting isn't confirmed yet, we don't know if Gladiator 2 will be the title [it probably won't], and we don't have a start date yet for production.