"G.I. Joe: Snake Eyes": Ursula Corbero Cast as the Baroness
Snake Eyes, the G. I. Joe film spinoff, cast its latest Cobra operative in Úrsula Corberó (Money Heist) to play the Baroness, formerly played by Sienna Miller in 2009's G. I. Joe: The Rise of Cobra. Corberó joins Harry Golding (Crazy Rich Asians), who plays the title characters, and Andrew Koji (Warrior), who plays his arch nemesis Storm Shadow, according to The Wrap.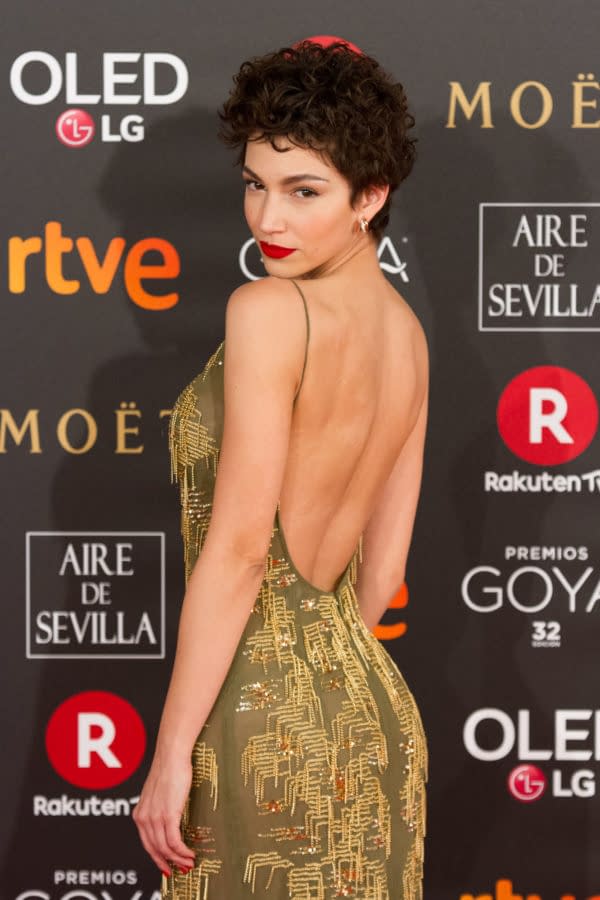 Snake Eyes is the third live action film based on the popular Hasbro G. I. Joe toy line after Rise of Cobra and G. I. Joe: Retaliation (2013). The fan-favorite is clad in a black commando uniform with his face completely covered and is often mute. Operating as a covert operative, Snake Eyes often works within the shadows focusing on stealth and will use his rigorous ninja training in a pinch. While Snake Eyes went to the Joes, Storm Shadow joined Cobra. The Baroness is a lieutenant for Cobra Commander.
Robert Schwentke (Red, R.I.P.D.) is set to direct with Evan Spiliotopoulos penning the screenplay for Paramount. Lorenzo Di Bonaventura and Brian Goldner are producing and Jeff Waxman will serve as executive producer. Hasboro and Skydance are co-producing with MGM co-financing.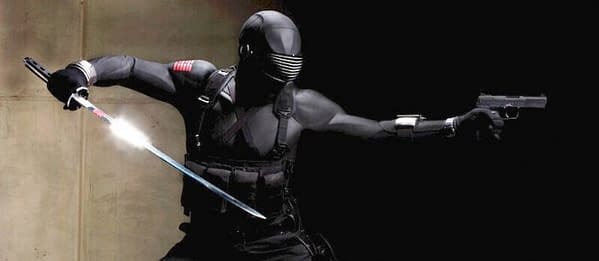 The film serves as a prequel as Snake Eyes tries to become a member of the Arashikage Clan based out of Japan. The clan is reputable for training generations of assassins, using deception and stealth in their ninja training to perform impossible tasks. Ray Park played Snake Eyes while Byung-Hun Lee played Storm Shadow in the first two films.
Corberó's work is primarily on Spanish TV with Money Heist, the long-running 14 de abril. La República. American TV audiences may also know her from the short lived series Snatch, based on the 2000 film of the same name.
The G. I. Joe films grossed a combined $678.2 million worldwide in the box office. While The Rise of Cobra was a better hit domestically, Retaliation grossed better overseas. Snake Eyes is set for release on October 16th, 2020.