Pennywise Spin-Off Films May or May Not Still Happen, Says Gary Dauberman
Pennywise may be gone, but he is not forgotten. While IT: Chapter 2 released in September and concluded the story from Stephen King's novel, it was nowhere near the success as the first chapter, grossing over $200 million less. It was an uneven film, that needed less focus on the kid's we all loved from Chapter 1 and a heavy editing hand.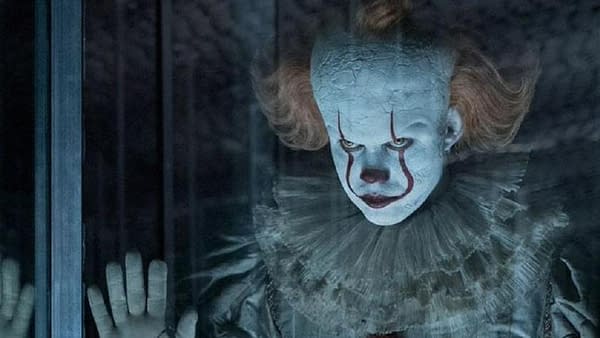 Even so, it still made a ton of money. Gary Dauberman, writer of both films, in the lead up to Chapter 2's release, was asked constantly about plans to keep Pennywise on screens past the sequel, and was non-committal either way, even saying it probably shouldn't happen. In a new interview over at Comic Book Movie, he reiterated that while possible, it doesn't sound like its anywhere close to happening:
"I do think it's possible," Dauberman told the site. "Anything in the Stephen King Universe interests me but there's only so much of the story we could tell in the two movies. There are definitely elements of the novel you could expand on and make its own movie. It's just a question of whether or not people want to see it but I do think It was on this planet for a very, very, very long time and that's a lot of bloodshed and a lot of stories to tell and I think you could do that for sure."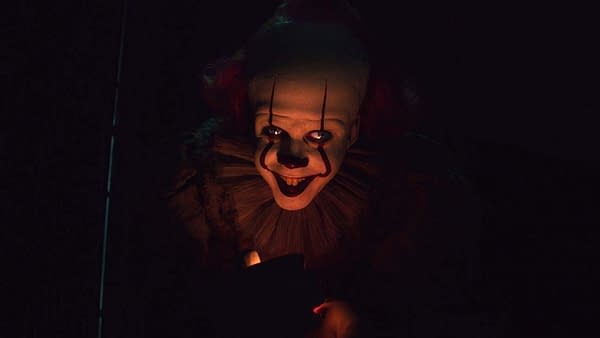 I am actually all for this. Only on the condition that they get Bill Skarsgård back. If for some reason that is not the case, then it is a non-starter. He is so great in the role that at this point I do not need to see what some one else could do with it. Pennywise is thousands of years old, so even if we are talking prequels and such, he can still play him.
What say you horror fans- keep these coming or stop?