Pinnacle Entertainment Group Addresses Gamer OCD Over New Savage Worlds Book Size
By Christopher Helton Back at Gen Con, Pinnacle Entertainment Group announced that they were moving their Savage Worlds game books from having two sizes (a standard 8.5" x 11" letter size and a 6" x 9" digest size) to publishing everything in a new standard graphic novel size (typically 6-5/8" wide by 10-1/4" high). As the new books began to roll out, this of course meant that some fans were unhappy that the new books didn't "fit" with their old ones on their bookshelves.
Why do companies change the size/trade dress of their books? @PEG_Games' Science Fiction Companion looks out of place beside other releases!

— Dave McAlister (@dpmcalister) September 26, 2014
It's that bad that I'm honestly tempted to sell it! Seriously @PEG_Games why mess with my OCD like that? pic.twitter.com/RrwV6QL4gx

— Dave McAlister (@dpmcalister) September 26, 2014
In order to share their response as widely as possible, Jodi Black from Pinnacle Entertainment Group reached out to Bleeding Cool to share their response to this, and other fans, hoping that it would reach more people than a tweet or two might:
Twitter is awesome, but not good for making lots of points at once. I don't need to change your opinion, but thanks for giving me a chance to explain.

1. Price Point. The new size lets us pack the most information in the most compact, low cost way and still have room for the gorgeous art. There's a reason comics and graphic novels are this size (We are actually calling this "graphic novel format"). This also lets us sell hardcover books for only a little more than the softcover ones and they're both the same size for you OCD types. :) Finally, costs on the other printing method were rising. We had to either change our process or charge more. We decided to change.

2. Retailers. As much as everything is moving onto the 'net we still want to support the game stores that are cultivating communities of gamers. Not every retailer can afford to put our beautiful books cover-first, so most of the RPG books in stores are on a bookshelf spine-out. Most retailers DO have comic book racks though, and this way they have the option of putting the new format books in a more prominent location. The low cost also helps here, as retailers are more likely to stock it and people are more likely to buy it. A lot of people buy from online discounters because of the increasingly high price of most games. But with a lower price point, the shipping/hassle savings aren't enough to override buying it then and there at the store.

3. OCD Reduction! The new softcovers and hardcovers are almost exactly the same size unlike the previous 6 x 9" Explorer books compared to the 8.5 x 11" hardcovers. With the new format, all the Savage Worlds books can (eventually) look straight and even on one shelf instead of looking like an EKG reading, jumping up and down. Making the Savage Worlds shelf look better than ever is one of the ultimate goals, but it does mean making it through the transition period. It also means we didn't have to do an all-new layout when we sold out of the 8.5 x 11" hardback size and did the Explorer's Edition size reprint. This saves us considerable time and effort we can then dedicate to other projects…one of the many reasons why we have so much new stuff coming out.

4. Flexibility for Players and GMs Alike. We generally only want players to need the core rules and GMs to add the setting book. Our newest Kickstarter for The Last Parsec is one of the few exceptions since you need the Science Fiction Companion too. We think that's a fine exception since scifi is such a HUGE category, and because the book is so generally useful to most any scifi Savage Worlds game you're going to run anyway. And you're still talking $10 for the core book, $20 for the Science Fiction Companion, and $20 for any one of The Last Parsec books–we think that's a GREAT bargain.

With The Last Parsec Kickstarter we're selling the setting books as a set, but once it's released to the general public and on store shelves, the GM only needs to pick up the book that interests her the most. Check out Kickstarter here to see what I mean: https://www.kickstarter.com/projects/545820095/the-last-parsec-savage-worlds

There simply was no way to avoid switching at some point during the run of the products. The Companion series isn't over, and eventually the plan is to switch almost all of our books to this format (I can't think of any right now that *don't* fit the new graphic novel format, but the caveat is there in case I'm missing something). We released the first graphic novel format books with Weird Wars Rome and most people LOVED it. On the Companion books, the best option was to switch formats when one of the earlier Companions books needed to be reprinted anyway (the Super Powers Companion). We were able to release it and the Science Fiction Companion at the same time. So instead of just one Companion book in the new format, there were two.

Again, thanks for letting me have the chance to say something. We've talked about this for so long in-house that we forget folks like you are curious about why we did it. Thanks for being the catalyst for this discussion. :)

Thanks again!
Christopher Helton is a blogger, podcaster and tabletop RPG publisher who talks about games and other forms of geekery at the long-running Dorkland! blog. He is also the co-publisher at the ENnie Award winning Battlefield Press, Inc. You can find him on Twitter at @dorkland and on G+ at https://plus.google.com/+ChristopherHelton/ where he will talk your ear off about gaming and comics.
---
---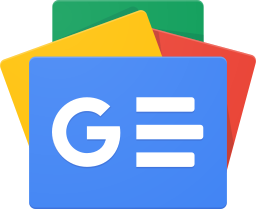 Stay up-to-date and support the site by following Bleeding Cool on Google News today!