Coming in 2019 from Son Of Bigfoot director Ben Stassen and written by Gnomeo And Juliet and Mike Basset: Manager writing team Rob Sprackling and John R. Smith,
The Queen's Corgi is about the adventure of Rex, the British monarch's most beloved dog, who loses track of his mistress and stumbles across a clan with dogs of all kinds confronting and fighting each other. During his epic journey to return to the queen, Rex falls in love and discovers his true self.
The Queen is known for her love of corgis. More notably this trailer also appears to feature CGI versions of the Queen and Prince Philip, including at least one bedroom scene… could this be what people waiting for more episodes of The Crown need?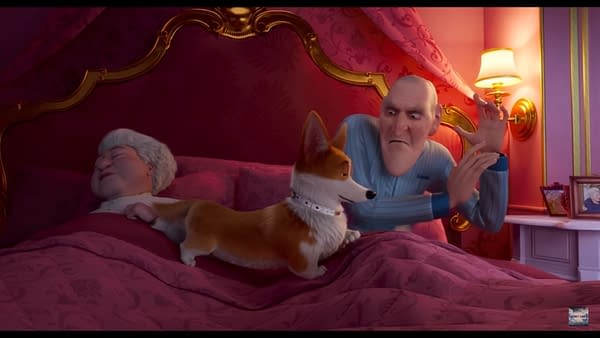 Probably not. Nevertheless, here's an early trailer from Lionsgate UK. No voice talent has yet been announced…
https://www.youtube.com/watch?v=1EezOE9WtvU
Enjoyed this article? Share it!