Ravishing Rick Rude To Make 2017 WWE Hall Of Fame Class Way Sexier
What Bleeding Cool would like now is for all you fat, ugly, comic book reading sweathogs to keep the noise down while we take off our robe and show the ladies in the audience the latest inductee into the 2017 Hall of Fame: Ravishing Rick Rude. The best wrestler to ever portray a male stripper/gigolo gimmick, Rick Rude wrestled for organizations such as Championship Wrestling From Florida, World Class Championship Wrestling, Jim Crockett Promotions, World Wrestling Federation, and World Championship Wrestling from 1982 until 1994, when a career ending injury allowed him to collect on a Lloyds of London insurance policy for his sexy body.
Rude was most famous for his time as a heel, or bad guy, in WWF, feuding with 80s stars such as Jake "The Snake" Roberts, The Junkyard Dog, and The Ultimate Warrior, who he defeated for the Intercontinental Championship at Wrestlemania 5. After leaving for WCW, Rude joined the popular stable The Dangerous Alliance and had memorable feuds with wrestlers such as Sting and Ricky "The Dragon" Steamboat. Rude defeated Ric Flair for the WCW International Heavyweight Championship in 1993, a title made up to replace the NWA World Heavyweight Championship which WCW was no longer allowed to use the name of (though the same "Big Gold Belt" was used for both titles). After losing that belt to Sting in 1994, Rude won it back in the match that ultimately gave him the injury that forced him to retire.
Rude returned in 1997 as mainly a mouthpiece, occasionally getting physical, for Extreme Championship Wrestling before going back to WWF as a member of the legendary stable Degeneration X. Rude later left for rival World Championship Wrestling in response to the "Montreal Screwjob," and, due to the fact that episodes of Monday Night Raw were taped during that time period, Rude had the distinction of appearing on both Raw (taped) and WCW's Monday Nitro (live) in the same night, one of the more memorable exchanges between the two companies during the Monday Night Wars. Rude died of heart failure in 1999 in what an autopsy report later revealed was caused by a drug overdose.
Rude joins a particularly star-studded Hall of Fame Class that already includes Kurt Angle, The Rock and Roll Express, Teddy Long, Diamond Dallas Page, and Beth Phoenix. Rude fills the traditional role of "wrestler whose death caused by the excesses of the professional wrestling industry happened long enough ago to not be too embarrassing to WWE." He will be inducted by Ricky Steamboat.
---
---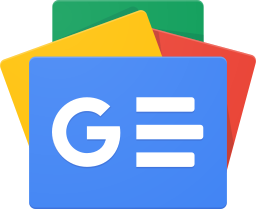 Stay up-to-date and support the site by following Bleeding Cool on Google News today!