[Rumor] Blumhouse Rebooting 'Hellraiser', 'Scream'
Do Jason Blum and Blumhouse Productions have such sights to show us? We ask because there is some chatter happening currently that the horror-producer is possibly looking at revisiting two not-small franchises at some point.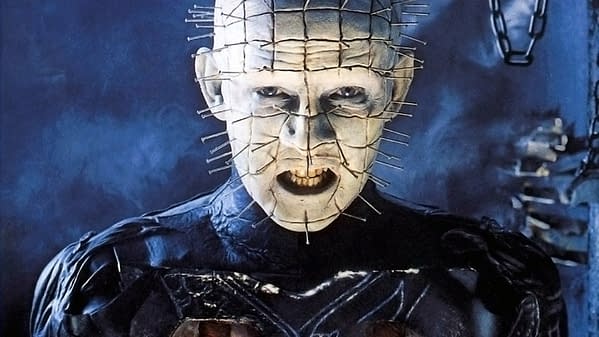 Hellraiser and Scream were being looked at last fall by Miramax for possible reboots, something akin to what Blumhouse did with Halloween. CinemaBlend had spoken with Miramax CEO Bill Block about the possibility, with Block commenting that the two titles were going to be "part of the new program" at the company. Nothing has been said since though, so theoretically the plans halted.
Cut to this past weekend, when CinemaBlend spoke with Jason Blum about the possibility of Blumhouse taking over the reigns on the two horror franchises, and his response was surprising:
Yes, we definitely have [discussed it]. We're looking – there's nothing happening with either one of those things – but we're definitely looking at it, and it's definitely something I'd be open to.
It would be interesting to see what they'd do with Hellraiser, although some of us aren't too keen on the idea.
We feel that Clive Barker said it best when he spoke with Wired (which is an amazing interview, and highly suggested) about the dark magic of Pinhead and the resulting hellscape of the character's world:
"Hell is reimagined by every generation. We have to reinvent the worst so that we can reinvent the best."
We'll of course let you know if we hear anything else about possible reboots/revisits of either of these franchises from Blumhouse.
Hell, maybe Scream could even have a female horror director- right, Jason Blum?