The Valiant Cinematic Universe is off and we have some more casting for the upcoming Bloodshot movie that will star Vin Diesel. It will be the directorial debut for Dave Wilson who has mostly worked in the visual effects field before now. Both Deadline and Variety have reported that several people are in talks to join the production.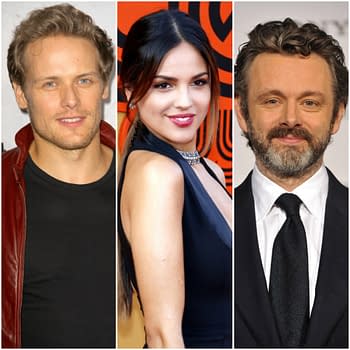 First is Sam Heughan best known for his role on Outlander so this casting should make our own Mary Anne very happy. Next we have Baby Driver breakout star Eiza Gonzalez who will be making another big screen appearance later this year in Alita: Battle Angel. Finally, the legendary Michael Sheen is also in talks to join the production. All of these are unknown roles at the moment.
Bloodshot is a central character in the Valiant Expanded Universe – a comic book universe composed of a diverse array of thousands of characters embodying a wide variety of genres, tones and demographic groups and over 81 million comics sold. Valiant's superheroes are ordinary people in extraordinary situations rather than gods and demi-gods; they are complex characters that reflect contemporary society, politics, and diversity of the modern world.
The Bloodshot movie currently doesn't have a release date but now that casting is on the way we can assume that production is going to begin soon. If it starts by the end of the year or the beginning of next year we could be looking at a late 2019 or early 2020 release date for the first movie in this promised cinematic universe from Sony.
Enjoyed this article? Share it!