When will Marvel Studios release an official SOMETHING for their 21st MCU release, Captain Marvel? We don't know, but man do we want one, like, right now.
Thankfully, BossLogic has got us covered with yet another stunning poster creation posted to his Twitter.
This one features our Cap Carol Danvers face to face with the Mad Titan himself, Thanos. We should be so lucky that the inevitable moment looks half this good.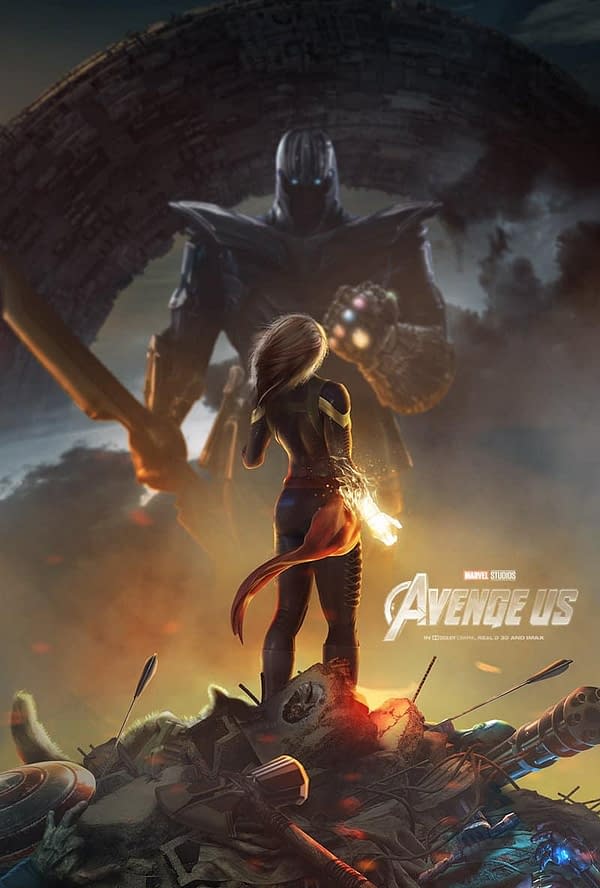 If you look at the pile she's standing on, there are all kinds of recognizable pieces of Avengers paraphernalia — like Thor's Stormbreaker axe, Cap's old shield, some arrows that more than likely belong to Hawkeye, War Machine's BFG, and the outline of Rocket Raccoon's tail and ears on the front side.
Yes. Please.
Captain Marvel is set to power into theaters on March 8th, 2019.
Enjoyed this article? Share it!