This week, the San Francisco Symphony will host two performance-screenings of the Stephen Spielberg classic film, Close Encounters of the Third Kind. Friday, March 1st, and Saturday, March 2nd, the world-famous symphony will be performing John Williams' Oscar-nominated score live alongside a screening of the film with Joshua Gersen conducting.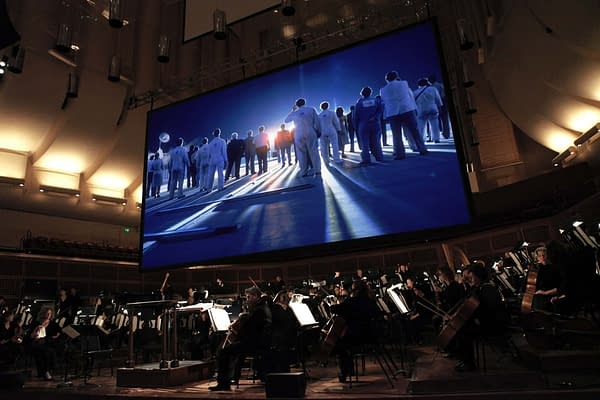 This is the latest in the Symphony's Film Series presentations, and the last in the current rotation. Prior presentations in the current 2018-2019 lineup had been Jurassic Park, The Nightmare Before Christmas, Love Actually, Mary Poppins, and La La Land.
The Symphony's Film Series brings Hollywood's finest to Davies Symphony Hall, with fantastic performances on the big screen and stage. When the quality of sound is such a key element of the cinematic experience, that could more showcase the amazing fidelity of Williams' score than to be right in the room with the orchestra itself.
Prices range from $75 for second tier to $160 for Loge and Side Box seating, and tickets can be purchased from the San Francisco Symphony's website.
Close Encounters of the Third Kind with the San Francisco Symphony will be hosted Friday and Saturday, March 1st and 2nd at 8pm both evenings. Tickets are available via the Symphony website and at their Box Office at Davies Symphony Hall.
Enjoyed this article? Share it!