David Arquette Responds to the Scream 6 Casting Shake-Up
It was a tough pill to swallow for horror fans when Neve Campbell announced that she would be stepping away from the Scream franchise for its upcoming sixth installment – considering the fact that she (along with Jamie Lee Curtis) is probably one of the most notable horror franchise stars of our time.
With Campbell's statement, she ultimately confirmed that a dispute over pay was the ultimate factor that led to her choice, which feels like a very legitimate and appropriate stance given her significance as a genre icon. Despite the unfortunate shift, the film still has enough exciting cast additions and promising returns (like Kirby) to keep things extremely exciting, but this will officially be the first film that doesn't have the legend Sidney Prescott. Now, fellow legacy cast member David Arquette offered his take on Campbell's departure, showing her support along with hope for the future as well.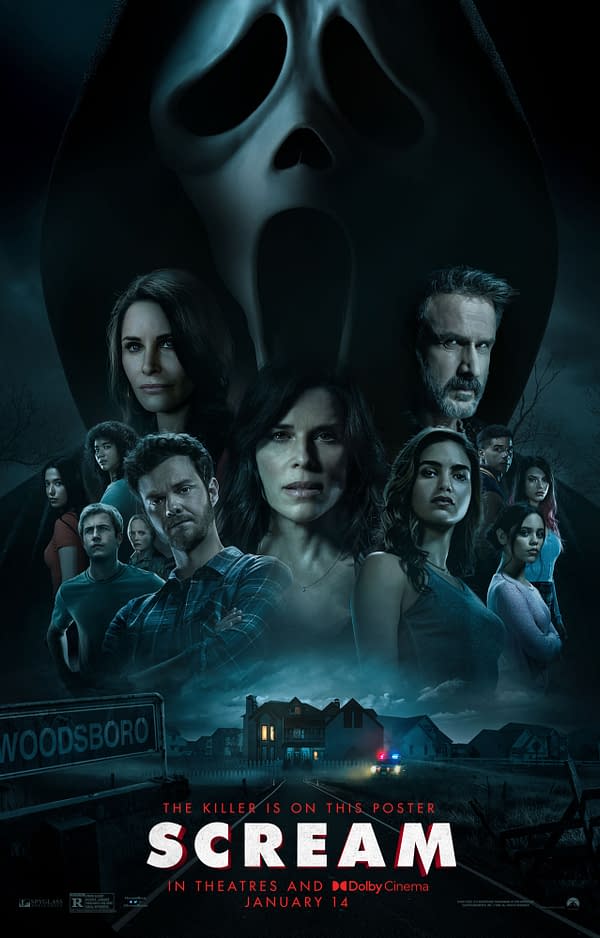 Arquette tells ComicBook, "I'd love for her to be a part of it. A Scream movie without Sidney is kind of unfortunate, but I understand her decision. It's all a business in a way; they have to balance all these elements to fit a budget and produce a film. I get it; she's still alive! She [can] absolutely be in future ones, but I think it's up to fans to call for that in the future. […] That is sudden; it's a business, though. I respect her decision, for sure."
Following the announcement, filming for Scream 6 is now expected to begin on June 9, in Montreal, with a summer production and a spring 2023 release.
With Campbell's recent departure and the legacy roles falling on to Kirby and Gale, what hopes do you have for this next unpredictable chapter of Scream? Does anyone else hope that it entails some major Kirby camera time at the very least?
Scream 6 will hit theatres starting March 31, 2023.