Posted in: Movies, Video Games | Tagged: Aisha Taylor, All Points Bulletin, Assasin's Creed: Unity, Battlefield Hardline, Dragon Age: Inquisition, e3, EA, entertainment, Far Cry 4, Just Dance 2015, mass effect, Mirror's Edge, Shape Up, Sims 4, The Crew, Tom Clancy's Rainbow Six: Siege, ubisoft, Valiant Hearts: The Great War, video games
---
Shop Front Sales – EA And Ubisoft Highlights At E3
By Phil Harris
Nestled amongst the three console press conferences, Ubisoft and EA, take a chance to show their wares and its always worth picking out some of the highlights from E3.
Every year EA Sports wheels out the latest version of all their franchises with enough hyperbole to fill twelve baskets. I'm a fan of sports and sports games but even I am aware that the all new engine that produces "real" emotions, generally and effectively are making tweaks to last years game play. Sports fans buy them to ensure their teams and team colours, players and stats are up to date and EA Sports will keep making them because they know the sales are there.
For Ubisoft the same holds for dance and fitness games, although they only produced two at this years show, with Shape Up being the spiritual successor to Wii Fit and Just Dance 2015 and Just Dance Now showing Ubisoft's latency free technology which, effectively, allows flash mobs to start dancing if they can see a screen. Starting as they meant to go on doing, Ubisoft stole the punch on EA with an early and very powerful sequence from Far Cry 4, showing the first five minutes and promising every following minute would be desperate and intense. EA countered with footage of the new Star Wars Battlefield, looking every bit as mouth-watering but simply lacking some of the polish because it is half way through its production cycle.
Ubisoft also had the best presentation, with Aisha Tyler having really settled into the role in her third year and a brilliantly risqué host for a games conference. She got the audience far more engaged than the sterile EA drone presenting their footage but, in retaliation the later certainly had more in game play of their titles. In fact, Ubisoft seemed a little embarrassed about showing their games running and, apart from an extended passage of Assassin's Creed: Unity game play was lacking.
Talking about Assassin's Creed: Unity it certainly does look good but this years buzz word seemed to involve systemic open worlds and the game play seemed to show relatively few new features other than the four player co-operative mission possibilities. The risk being that the game is still too easy. In fact, the touch of Watchdogs seemed to run through a lot of Ubisoft's show, with the impressively grim trailer for Tom Clancy's: The Division – set in a pandemic New York standing out as well as their last announcement Tom Clancy's (no really, they're not milking his name) Rainbow Six: Siege having similar elements on show
Turning to driving games, and open world ones at that, Ubisoft had The Crew, a game where you can drive across the USA and which has two hour plus road trip missions (Is that really what people want). They had also granted extended access to driving game addicts to find out what they wanted to see. Considering what they were doing and then adapting the game to suit this. All together with challenges, exploration and customization.
EA's Criterion Games were moving beyond the cars that have made them successful in the Burnout and Need for Speed series and developing a game for all types of vehicles. Hell they even have some of their meetings in the pub (Hmmmm) but whilst open world vehicle games may be interesting it has been tried before, with varying levels of success.
Apart from a trailer for Ubisoft's Valiant Hearts – The Great War; a game about World War I, which you could not quantify from the footage, it was EA who produced the broader range of content between the two.
So niches were filled for Sims fans with Sims 4, where you could add personalities to your characters to develop the experience further. Dragon Age: Inquisition showed that you could fight battles in both an action and tactical format, with equally dramatic grunts and moans from the characters, and hinting at the return of the much loved Mass Effect series.
EA finished with a flurry of well received announcements too, with a segment about Faith – the heroine of Mirror's Edge and a brief look at the development of the sequel which places her parkour skills in a more, wait for it, open world experience and ending with an announcement from DICE. Their Battlefield Hardline is certainly a change from the usual, with cops versus criminals battling each other in a vast city but being one of the masters of multiplayer games with vehicle and small unit tactics you wouldn't see DICE putting a foot wrong. Obviously, the potential of the original All Points Bulletin and the success APB Reloaded will not have passed them by either.
But what do I know, I'm merely a commentator and both companies look like they have a number of exciting products upcoming. As long as they're open world, well what's the worry?
Phil Harris (@PhilipGHarris) is a games developer who is currently working with One Thumb Mobile on their MMORPG Celtic Heroes. He also writes for Pixels for Breakfast.
---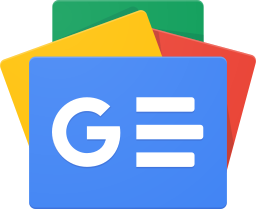 Stay up-to-date and support the site by following Bleeding Cool on Google News today!