Posted in: Movies, TV | Tagged: billy corgan, impact wrestling, pro wrestling, tna, wrestling
---
Smashing Pumpkins Vocalist Billy Corgan Moves On From TNA Wrestling
For the past month, Bleeding Cool has been keeping you up to date on the ongoing dispute between Smashing Pumpkins vocalist Billy Corgan and pro wrestling organization TNA. Corgan, a financial backer, on-air personality, and creative contributor to TNA attempted to take control of it in October, citing a contract that would allow him to move majority owner Dixie Carter from power if the company became insolvent. Unfortunately for Corgan, TNA's financial stability has been in turmoil for so long that a judge ruled it impossible to declare them insolvent and shut down Corgan's bid for control.
Corgan next took his fight to the court of public opinion, blasting the company on social media and claiming they owed him $2.7 million, claiming a penalty due to control of the company allegedly passing from Carter to backer Anthem Sports & Entertainment. Anthem maintained that they were only financially backing TNA, and that the power structure hadn't changed.
As we reported a few weeks ago, TNA and Corgan reached a deal, though the exact details weren't disclosed. Earlier this week, the deal was finalized, with Anthem acquiring Corgan's loans to TNA for an undisclosed sum. In a NY Post article, Corgan is quoted as saying, "My interest from the start was to provide support, be it material or creative, to such a great roster and crew. I look forward to seeing where Anthem's leadership takes the company in 2017, and wish them the best." The Post also reported that Anthem has taken "managerial" control of TNA. Corgan maintains his right to sue individual people involved in his TNA dispute (such as Dixie Carter), despite settling with Anthem and seeming to have a generally favorable opinion of them.
With his ties to TNA officially severed, Corgan could pursue a new venture in pro wrestling. Appearing on the Wrestling Observer Radio show yesterday (in a free downloadable episode where he details his sordid history with the company and basically trashtalks Dixie Carter for 45 minutes), Corgan said it is "generally true" that he will continue in the pro wrestling business now that he's done with TNA. Corgan, who says he saved TNA from shutting down three times, believes there will be "really interesting opportunities" coming to wrestling soon, though he isn't sure about starting a brand new promotion since one "can't be successful" without a television deal in the wrestling business.
"Dave [Lagana] was one of the real MVPs of [TNA] as far as changing the culture," Corgan said, explaining that the Senior Creative Director, who also departed TNA when Corgan did, was able to keep wrestlers showing up for events even when they weren't getting paid on time. "It really needs to be updated into the 21st century entertainment culture."
Corgan says he's talking with Lagana about how they might collaborate in the wrestling business in the future, telling fans to "stay tuned."
---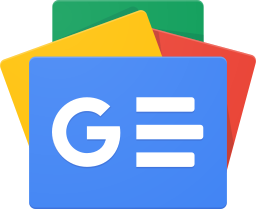 Stay up-to-date and support the site by following Bleeding Cool on Google News today!