Snow Blind Graphic Novel Adaptation Nabs Jake Gyllenhaal To Star
Snow Blind will be coming to the big screen. The graphic novel adaptation will be directed by Gustav Möller, making his English language directing debut. The original book was by Ollie Masters and Tyler Jenkins. The film will be written by Patrick Ness, who previously wrote the film script for A Monster Calls, and is also working on a new adaptation of Lord of the Flies for Warner Bros. Pictures. The biggest news, however, is that Spider-Man: Far From Home star Jake Gyllenhaal is attached to Snow Blind as the lead and producer. BOOM! Studios' Ross Richie, Stephen Christy, and Adam Yoelin will also be attached to the pic as producers.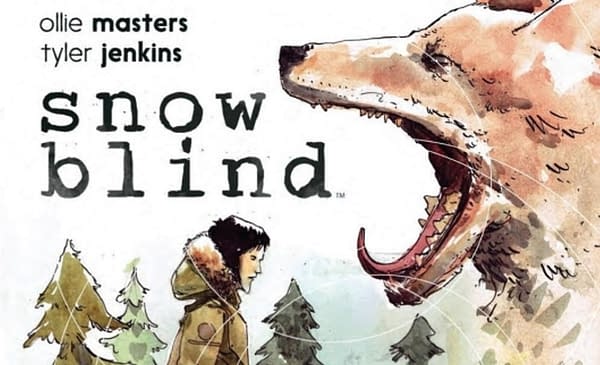 Snow Blind Book Synopsis
"What happens when you discover your parents aren't the people you thought they were? For high school student Teddy, life in a sleepy suburb in Alaska turns upside down when he innocently posts a photo of his dad online, only to learn he and his family are in the Witness Protection Program. A man seeking revenge invades their town, followed soon after by pursuing FBI agents . . . but what if his dad's reasons for going into the program aren't as innocent as he says?"
This is the time of prestige drama that a studio could gobble up and instantly move into an awards season. Deadline is reporting that there is a bidding war going on, and rightfully so. The story here is very emotional, and probably has studios see Oscar gold. Gyllenhaal is one of those names which adds prestige to his projects as well, so BOOM! really set themselves up well here to possibly have the next big evergreen backlist title on the racks. Here's hoping they keep the tone and aesthetics associated with the original Snow Blind book whenever this goes in front of cameras.