The score of Star Wars is legendary which means whenever someone else takes a gander at it people are going to be wondering if they were the right pick. Solo: A Star Wars Story director Ron Howard did a Q&A on twitter today and was asked about composer John Powell and the work he did on the film.
John Powell is a great composer whom I always wanted to work with and John Williams, himself, suggested that John Powell would be a great candidate to not only use the classic Star Wars themes but also the new theme that John Williams, himself, wrote for Han Solo. John Powell also wrote a ton of great themes including the first ever Chewbacca theme.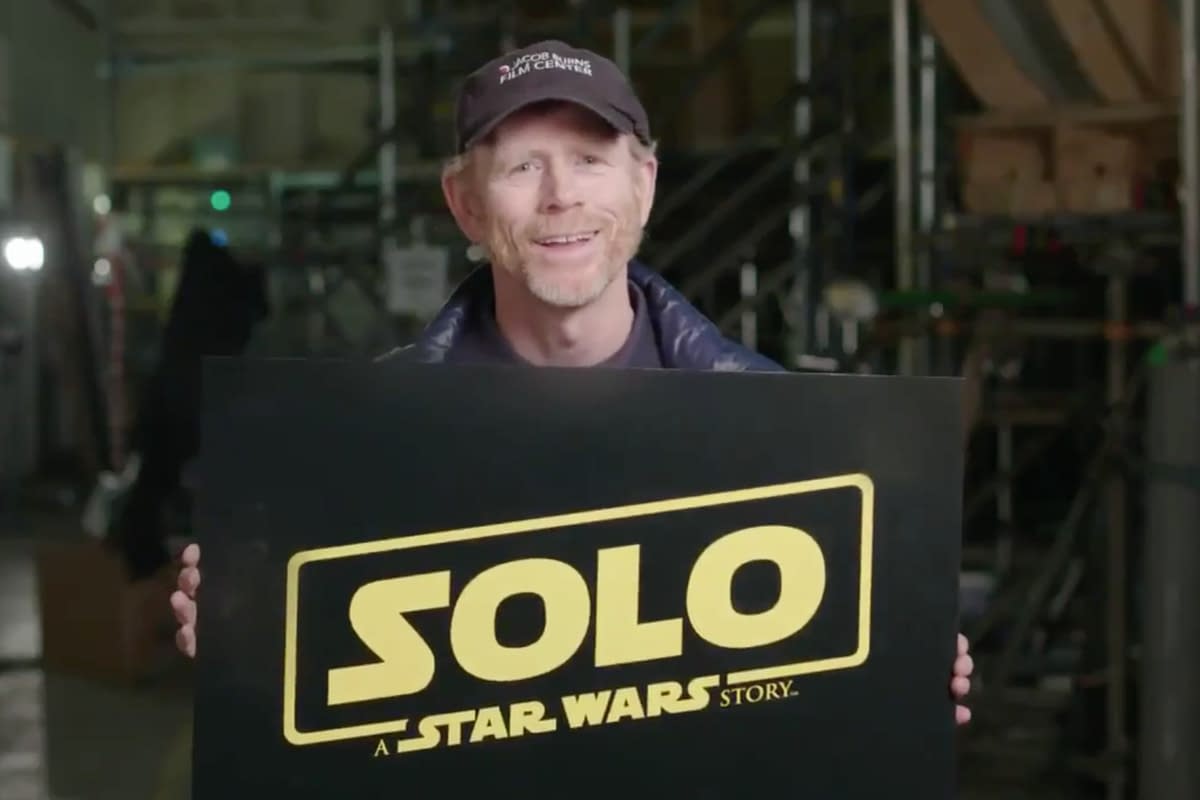 Howard was asked how Solo is different from other Star Wars movies.
Solo takes place before any of the other movies. In fact this is the one movie where you don't have to know anything about Star Wars canon or legacy to enjoy the movie because it is the story of this young guy really defining himself while on this quest for freedom. So it's not about war, it's not about politics, these are the adventures that shaped young Han Solo.
Howard was also ">asked by another twitter user if they could enjoy the movie without seeing a Star Wars movie.
You don't have to have seen the other movies to enjoy Solo. This is about Solo, one of the great, iconic characters in movies, but these are the events that are going to lead to the adventures that he's going to have later in his life. But you obviously don't need to know about those so, by all means, you won't be confused. Enjoy.
Finally, we got another new image from People showing off the sabacc table and the various creatures around it.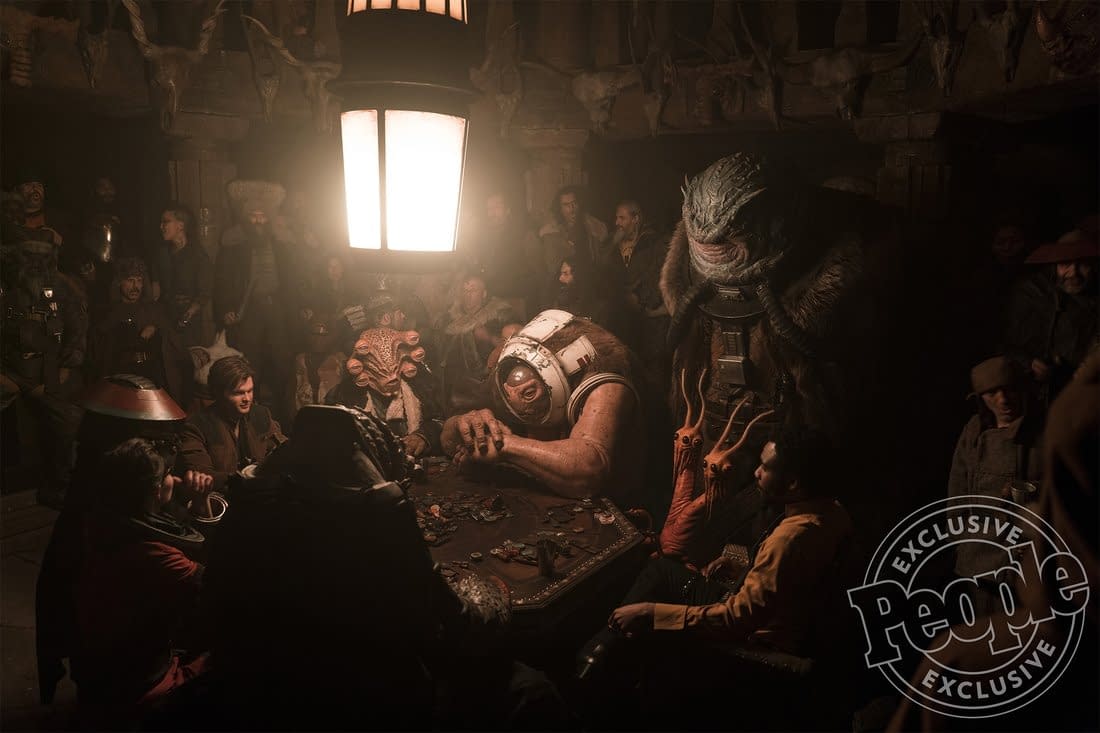 Summary: During an adventure into a dark criminal underworld, Han Solo meets his future copilot Chewbacca and encounters Lando Calrissian years before joining the Rebellion.
Solo: A Star Wars Story, directed by Ron Howard, stars Alden Ehrenreich, Emilia Clarke, Donald Glover, Woody Harrelson, and Thandie Newton. It will be released May 25th.
Enjoyed this article? Share it!