The cast of Solo: A Star Wars Story is here to strike a pose. The four main cast members appear on the fifth cover of Disney's Twenty-Three magazine.
Out of the five other magazine covers, however, this one is probably the most awkwardly photoshopped. It's quite obviously four images slapped together, and there is something seriously wrong with the way Donald Glover's head is positioned. Disney made it sound like they were hiding the cover for some reason, but the one they were hiding ended up being the worst of the five.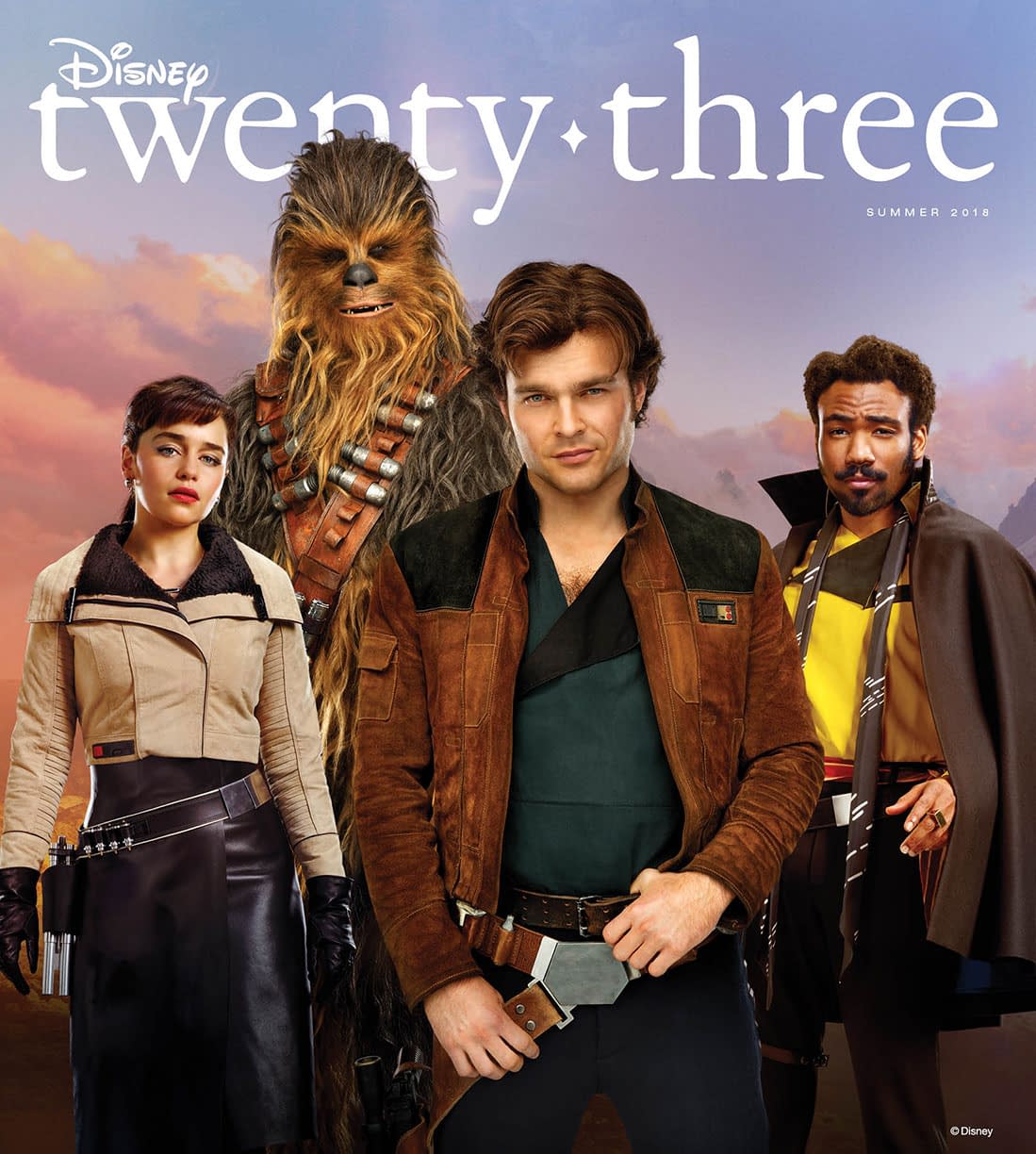 Summary: During an adventure into a dark criminal underworld, Han Solo meets his future copilot Chewbacca and encounters Lando Calrissian years before joining the Rebellion.
Solo: A Star Wars Story, directed by Ron Howard, stars Alden Ehrenreich, Emilia Clarke, Donald Glover, Woody Harrelson, and Thandie Newton. It will be released May 25th.
Enjoyed this article? Share it!