We have a new trailer for Solo: A Star Wars Story, and this might be the one that convinces all of the naysayers that this is going to be a good movie. Much like how Rogue One showed a completely different tone from previous Star Wars movie, so does this one.
Donald Glover still seems keen to walk away with the entire movie, but there are some really great moments from Alden Ehrenreich as well. We also have a better idea of what the plot of this movie is going to be, but there is a good chance that the train heist we're seeing is act two and we have no idea what's going to happen in the third act. That would be a good way to hide the finale of the movie.
Check out the trailer below, and let us know in the comments what you think. Does this trailer make you excited for Solo: A Star Wars Story? More or less excited? Or couldn't you care less? Let us know.
We also got a new poster to go along with the new trailer.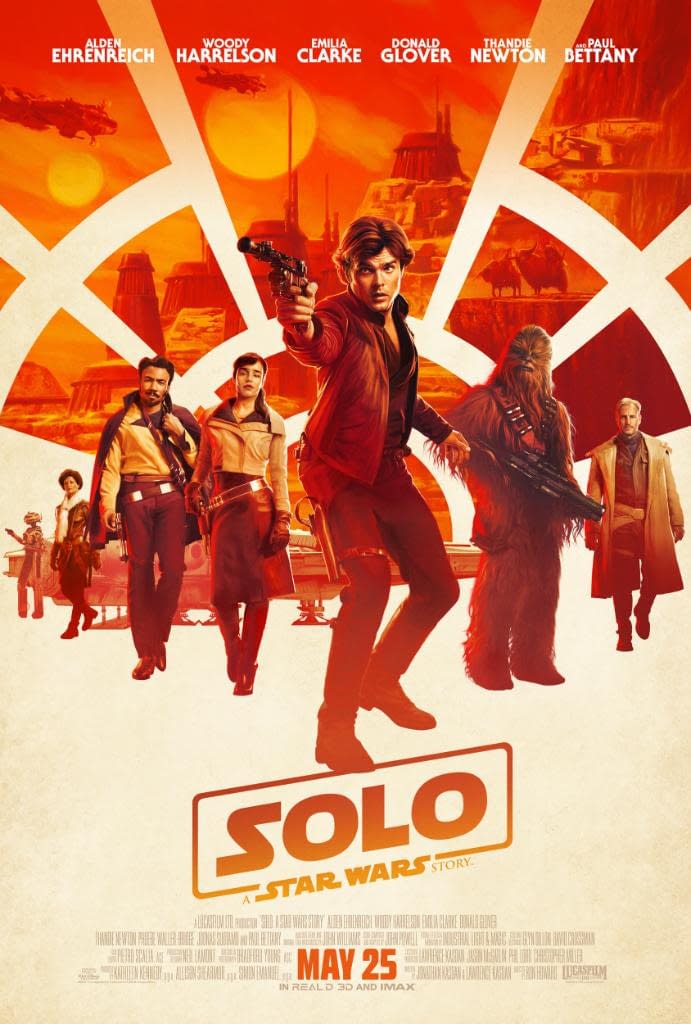 Summary: During an adventure into a dark criminal underworld, Han Solo meets his future copilot Chewbacca and encounters Lando Calrissian years before joining the Rebellion.
Solo: A Star Wars Story, directed by Ron Howard, stars Alden Ehrenreich, Emilia Clarke, Donald Glover, Woody Harrelson, and Thandie Newton. It will be released May 25th.
Check out the new poster for Solo: A Star Wars Story and see it in theaters May 25. #HanSolo pic.twitter.com/ddWgzswfGt

— Star Wars (@starwars) April 9, 2018
Enjoyed this article? Share it!