Sony's up the ante on Eddie Brock (Tom Hardy) will contend with Shriek as she joins Carnage for the Venom sequel. Naomie Harris is in talks to play the Marvel villain, according to Variety.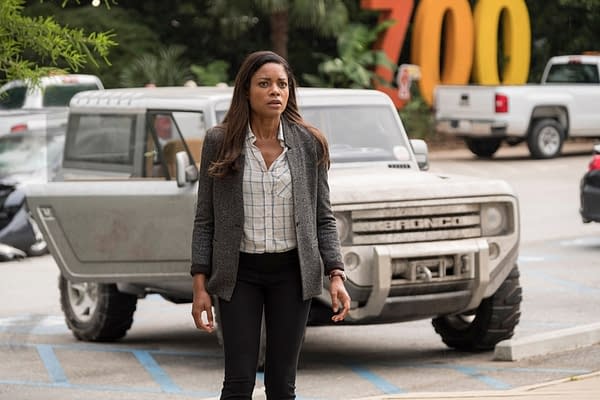 The post-credit scene of 2018's Venom focuses on incarcerated serial killer and redhead Cletus Kasaday (Woody Harrelson), who ends up evoking "Carnage" foreshadowing his future symbiote alter ego. Shriek entering the fold raises the stakes.
Shriek's Kasaday's fellow inmate and love in the Marvel Comics. As a mutant, she manipulates sound and often joins Carnage on his killing sprees. Given how Sony owns the film rights to the Spider-Man characters and no immediate plans are to integrate Venom to the Marvel Cinematic Universe, it's not clear if Shriek will be a mutant. As "Mutant" is a trademark of the X-Men universe, now part of the MCU.
How Shriek May Factor into Venom
Introduced in Spider-Man Unlimited No. 1, Shriek entered the fray as part of the "Maximum Carnage" saga. Once a drug dealer, Frances Louise Barrison took up her alter ego as Shriek when suffering trauma triggered her mutant abilities. Sources tell Deadline Hollywood Sony are looking at unknowns for the role. Sony did not respond to Deadline's inquiry.
Directed by Ruben Fleischer, Venom became a box office success grossing $856 million globally. Andy Serkis takes over for the sequel. Hardy returns as will Michelle Williams as his ex and She-Venom, Anne Weying. The story of the 2018 film created a separate origin story removing any references to Spider-Man. The studio turned Brock into an abrasive investigative journalist. Brock became possessed by the Venom alien symbiote after heading too deep into his subject, The Life Foundation; setting the events of the film in motion.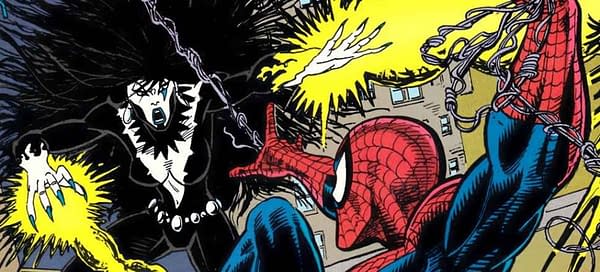 In the comics, Carnage was spawned from the Venom symbiote and took possession of Kasaday and it embraced and enhanced his already genocidal nature.
Harris is in the upcoming Black and Blue for Screen Gems slated for October 25th release. She will also reprise her role as Ms. Moneypenny in Daniel Craig's final turn as James Bond in No Time to Die for MGM. She will star in the upcoming HBO series The Third Day.
The untitled Venom sequel is slated for an October 2nd, 2020 release.
Enjoyed this article? Share it!