Space Mountain is one of the greatest rides in Disney lore, and the Disneyland version is celebrating its 40th birthday this year! I've only been to Disneyland once, and I am desperate to go back. While I'd like to do it this year, it likely won't happen. Thankfully, the Disney Store has me covered, and is selling these awesome 40th Anniversary ride shirts! The ride originally opened May 27th, 1977. May 27th seems to be a fun date for Disney, as they opened a ton of new attractions just this past May 27th!
The shirts are $29.99 for adults and $22.99 for kids.
Meanwhile, Mission: Breakout has shirts for sale, as well. The unisex shirt is $29.99, while the women's shirts are $32.99. The Disney Store will have the shirts available until June 4th, so if you really want them, don't wait. Currently there is a BOGO 40% off sale, so I would absolutely take advantage of this offer.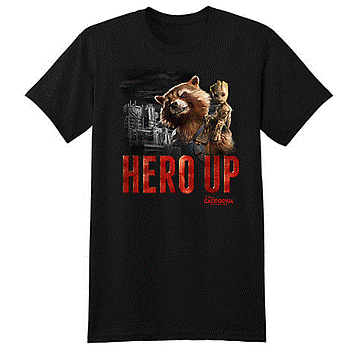 Enjoyed this article? Share it!