'Spider-Man: Far From Home' EP Eric Hauserman Carroll Teases J. Jonah Jameson
If there's one thing Spider-Man lacked – nay, the Marvel Cinematic Universe (MCU) lacked – was one of the comic book franchise's most iconic characters: J. Jonah Jameson.
Recently immortalized in the Sam Raimi Spider-Man trilogy by the great future Commissioner Jim Gordon J.K. Simmons, Jameson is Peter Parker's boss at The Daily Bugle (where Parker works as a freelance photographer) and Parker's alter-ego Spider-Man's worst public relations nightmare. Simmons perfectly captures Jameson's abrasive curmudgeon attitude in his campaign to expose the superhero.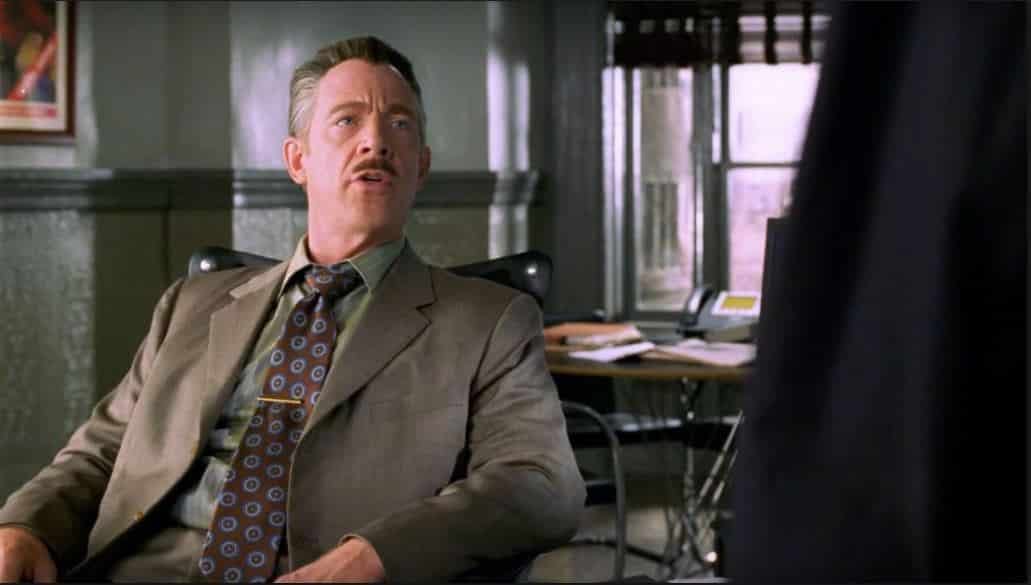 Spider-Man: Far From Home executive producer Eric Hauserman Carroll spoke with ComicBook.com about Jameson's possible inclusion in their MCU:
"Yes, we've absolutely talked and thought about those characters a lot, specifically in reference to this film. What we just want to make sure we're [presenting] them in a way that doesn't make you feel instantly like you've seen them before. So we have a couple of ideas, some of which I can't really go into detail because they're spoilery, but it's absolutely – if we had an 'in for the Daily Bugle that wasn't just your traditional newspaper and [with] Peter Parker, there's this cool, weird thing happening where being a photographer isn't necessarily a mark of distinction anymore."
Carroll believes that because of the age of smart phones and quality that nearly rivals DSLR cameras, they would have to revisit Parker's reasoning for getting a job at The Daily Bugle:
"We all have better cameras in our pockets than most people even owned ten years ago. So how do we get Peter or somebody into that world without it feeling like, do kids really aspire to go be photographers for The New York Times anymore? Or do they aspire to have their tweet reposted, and so on."
Carroll said he wants to be as faithful to the original comic as possible, but they will also make changes when needed to adapt with the times:
"So we're trying to pay as much homage to the source material as possible, and we do think there are a couple of fun ideas like that in here, most of which I don't want to spell out for you, but absolutely. We want to take as much of the mythology that people love and present it in a way that's totally faithful to what people love about it, but in a [different] way."
Peter Parker's relaxing European vacation takes an unexpected turn when Nick Fury suddenly shows up in his hotel room. Parker soon finds himself donning the Spider-Man suit to help Fury stop the evil Mysterio from wreaking havoc across the continent.
Directed by Jon Watts, Spider-Man: Far From Home stars Tom Holland, Samuel L. Jackson, Zendaya, Cobie Smulders, Jon Favreau, J.B. Smoove, Jacob Batalon, Martin Starr, Marisa Tomei, and Jake Gyllenhaal.
Set for release to theaters on July 2nd, here's the latest trailer – which does contain a major Avengers: Endgame spoiler.