We have another Spider-Man movie coming out this year and it looks like it's going to be something really special. Spider-Man: Into the Spider-Verse already looks like nothing we've ever seen before and that isn't going into the fact that the concept is completely bonkers. There is a lot of hype for this movie so it's not surprising that we got another poster. IMP Awards has a new international poster featuring three of our lead spider-people.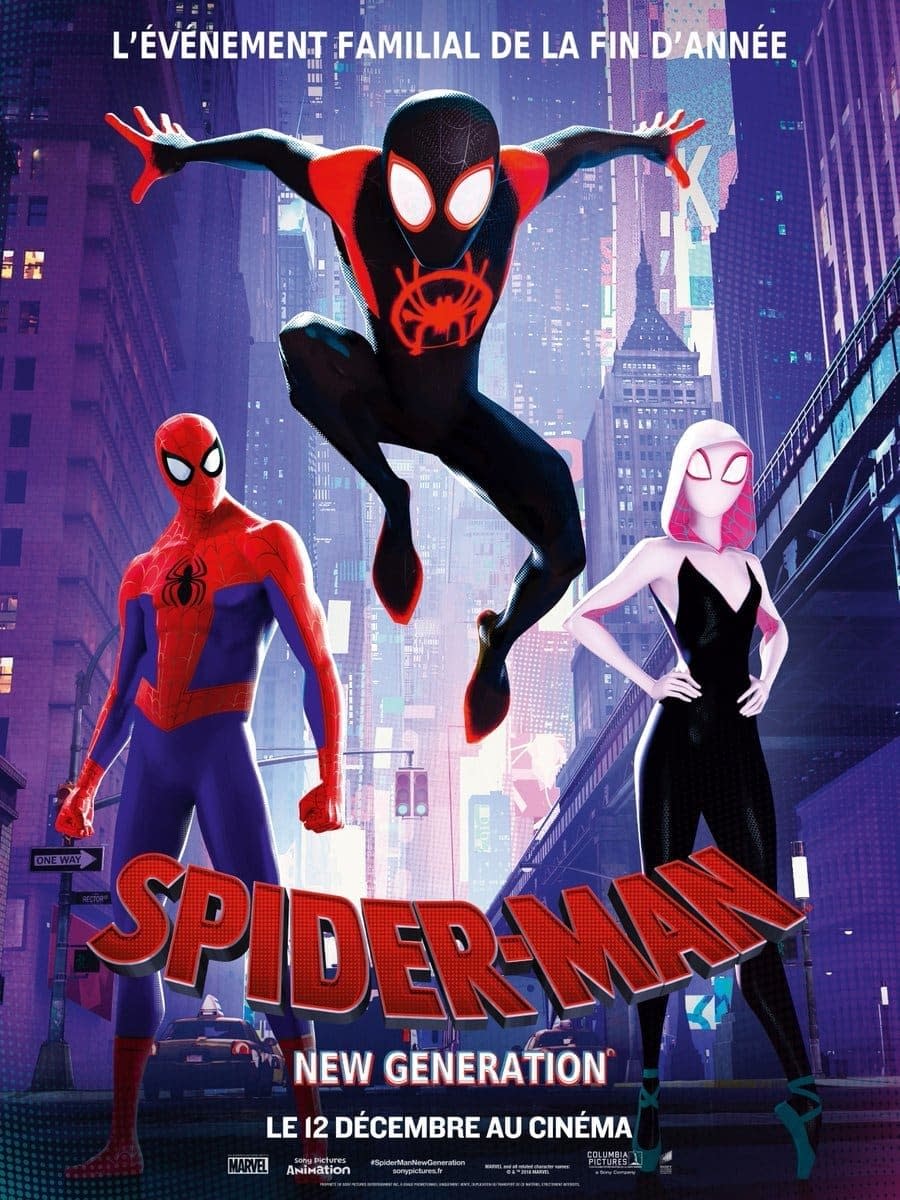 USA Today had the movie as part of its fall preview and spoke to director Bob Persichetti. One of the things we're going to see in this movie is a much older and jaded Peter Parker getting inspired by Miles Morales.
"Peter buoys Miles and absolutely vice versa," Persichetti says. "Miles' discovery of his powers and his enthusiasm for being sort of a selfless hero, all of that stuff helps re-inspire Peter to become a better version of what his best self once was as Spider-Man."
We have a new image Peter and Miles hanging out together.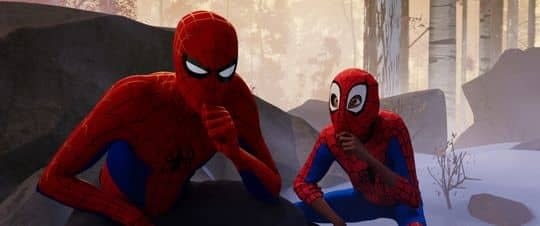 The first thirty-five minutes of this movie was screened at New York Comic Con and the crowd went completely wild. This movie looks like nothing else we've ever seen in the superhero genre and in animation itself. If they can stick the landing it could be a game changer.
Summary: Spider-Man crosses parallel dimensions and teams up with the Spider-Men of those dimensions to stop a threat to all reality.
Spider-Man: Into the Spider-Verse, directed by Bob Persichetti, Peter Ramsey, and Rodney Rothman, stars Shameik Moore, Liev Schreiber, Lily Tomlin, Mahershala Ali, Jake Johnson, Luna Lauren Velez, and Hailee Steinfeld. It will be released on December 14th.
Enjoyed this article? Share it!