Sylvester Stallone just dropped a pretty big Creed 2 casting announcement on his instagram, and it gives some big clues as to the plot of the upcoming sequel film. Back in 2016, there was news that a sequel was definitely in the works after the success of Creed starring Michael B. Jordan and directed by Ryan Coogler.
Stallone had said then that Coogler had some ideas, of going "forward and backward and actually seeing Rocky and Apollo together," he explained. This would allow the filmmaker a way to tell parallel stories of Apollo Creed as his son Adonis, some thirty years apart. There was also a mention of Adonis possibly "face a different opponent, which I would say is a more ferocious, big Russian."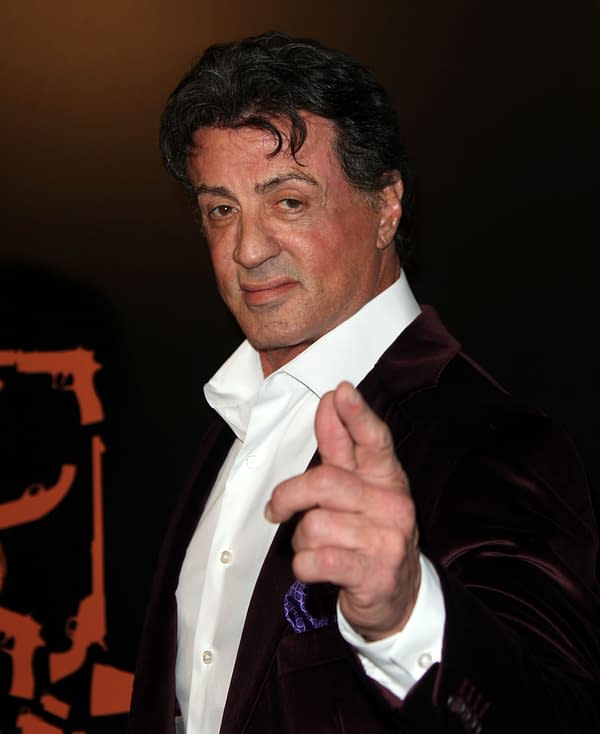 That brings us to Sly's post, because he announced the casting of Florian " Big Nasty" Munteanu as Ivan Drago's son. Fans of the original Rocky films will no doubt recognize the name of Drago, played by Dolph Lundgren in 1985's Rocky IV.
The Romanian boxer has been teasing his instagram followers with the casting news for weeks, posting "I will spend most of the time of 2018 in LOS ANGELES again, working on a great project there. BIG NEWS are [sic] coming soon," back on December 31st 2017. Lundgren is returning to play Drago.
Creed 2 will be directed by Steven Caple Jr. (The Land) from a script by Stallone and NETFLIX series Luke Cage showrunner Cheo Hodari Coker.
Tessa Thompkins is theoretically coming back to play Bianca, as Stallone made mentions about her ambition causing "complications, because she's not Adrian. She has places to go, things to see, the clock is running on her hearing."
Production is expected to start this March in Philadelphia, and we're expecting to see Creed 2 on November 21st, 2018.
Enjoyed this article? Share it!