"Star Wars": J.J. Abrams Wants Unaltered Original Trilogy Released
When it comes to Star Wars purists and preservation enthusiasts, J. J. Abrams is on your side. Speaking to Now This News, The Rise of Skywalker and The Force Awakens director said he would like to see the original trilogy released in their unaltered form.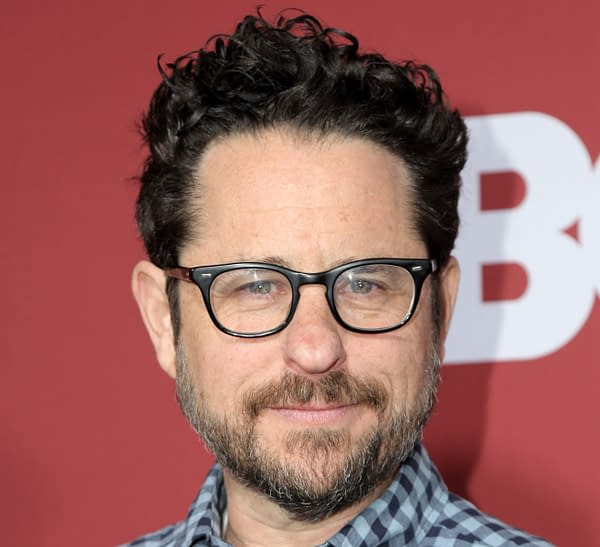 Creator George Lucas made changes to the films as CGI technology advanced to the point where he re-released the trilogy as the Special Editions toward the end of the 90s. For far longer than DC fans who demand the [Zack] Snyder cut of Justice League, Star Wars fans been wanting the unaltered theatrical cuts released digitally.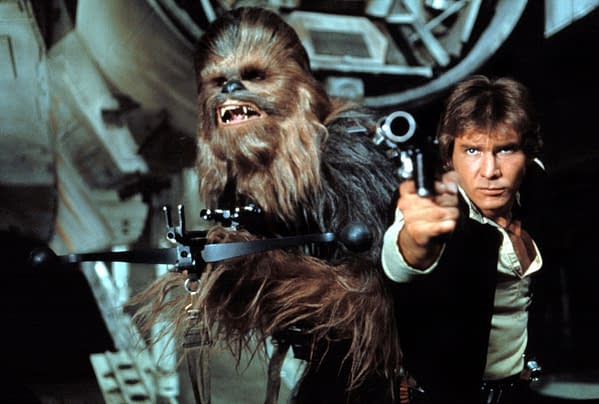 Star Wars: A New Hope Changes
Among the additions to 1977's A New Hope include additions of CGI aliens and banthas in Tatooine. Lucas inserted a deleted scene between Han Solo (Harrison Ford) and Jabba the Hutt. The original scene featured a human actor as Jabba. The re-edit replaced him with a superimposed CG version. To compensate for space, he added Han awkwardly stepping on Jabba's tail. The most infamous change was the Han-Greedo confrontation. It started the unnecessary debate of who shot first. Greedo never shot in the original theatrical cut.
The Special Editions weren't definitive with Lucas' additional changes as recent as the latest release on Disney+. When pressed on fan demands, Lucas didn't acquiesce.
"It's like this is the movie I wanted it to be, and I'm sorry if you saw half a completed film and fell in love with it, but I want it to be the way I want it to be."
Closest Thing to the Originals
The closest fans saw a digital cut of the original theatrical version was the limited edition Star Wars DVDs that were the transfers from the 1993 LaserDisc release riddled with scan lines and weak colors. Even when curators at the National Film Registry inquired about the original 1977 theatrical cut, Lucas refused saying he would no longer authorize the release of the original version. Fortunately, the Library of Congress does have a 35 mm print of the film filed in 1978.
Abrams talked about the different editions including the unauthorized despecialized version.
I have asked about this, 'cause who wouldn't want to see that? But I've been told that, for reasons that I quite don't understand, that that's not necessarily possible. Which is too bad because that was the thing that I loved. In fact, it's funny, when we were working on [Star Wars: The] Force Awakens, we were talking about this one scene with Vader and the Emperor and we were having this disagreement about what was said, and, in a way it was, like, we both felt crazy. And we realized we were talking about two different versions because there's the 'despecialized' version, which you can see online, someone got me a version, and then there was an official version. There was the original theatrical version and then the version that people see now."
Understanding Both Sides
While Abrams respects Lucas' will, he still feels fans should have access to the originals.
"I guess it's what George Lucas wanted, and that's what he did, and so I respect that, although I also feel like there's something about the original theatrical version that was, for so many people, the thing they loved as it was. And so it would be great to have them available for a mainstream audience. Oh my God. Yes, of course. But I also feel like, when — at a certain point, you have to say, 'This is what it is.'

And, for me, the idea of going back and making an incremental change or an adjustment to this or that, it just doesn't — it's not interesting to me. But I respect the impulse of artists to continue to work on their stuff. It's not like I don't understand it. But I just, for me, it doesn't feel like — there's so many things that I constantly feel like, 'Oh, I wish we'd done this,' or, 'I wish that.; But I don't know if, for me, living in a kind of revisiting mindset is forward-moving. It would make me crazy if I got into that. I think it'd be a rabbit hole I'd never climb out of. "
The Rise of Skywalker comes to theaters on December 20.