Beer Bringing "Hello Kitty" to Life for New Line Cinema
Hello Kitty, the venerable pop-culture icon that has thrilled kids around the world for decades, is coming to a theater near you from New Line Cinema. Lindsey Beer has been signed to write the Hello Kitty movie, according to Deadline.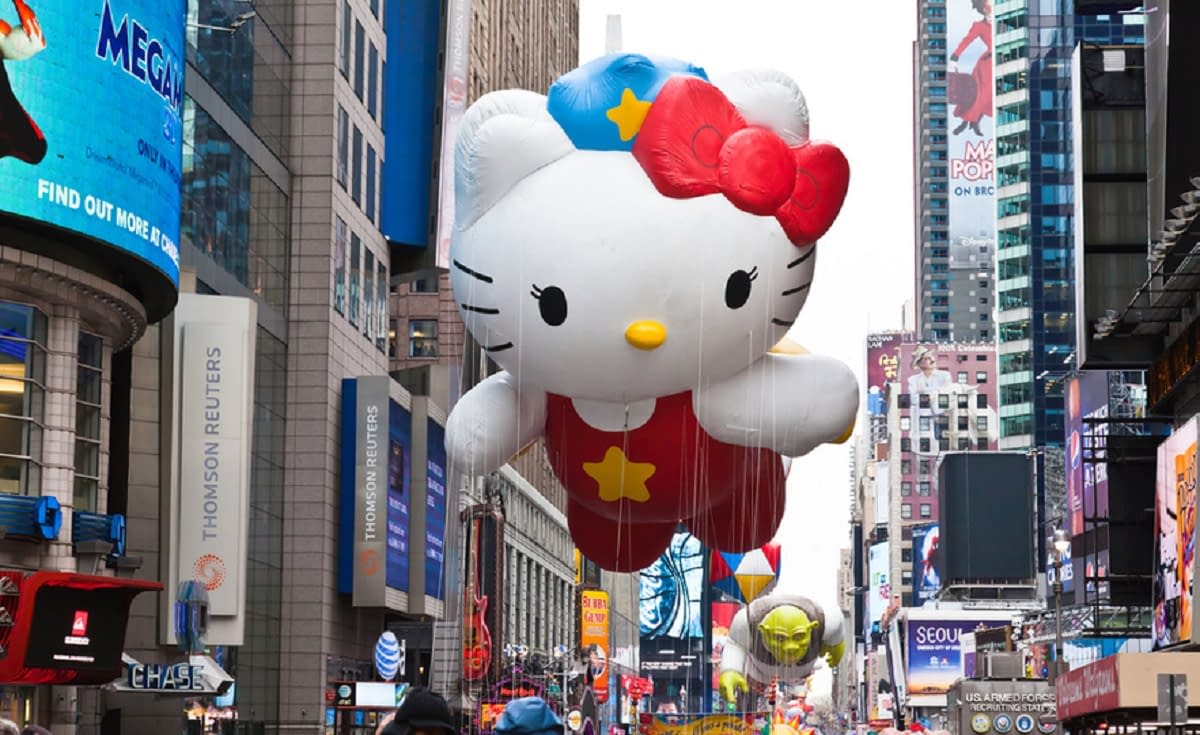 Hello Kitty started out in Japan in 1974 as a character on a coin purse from Sanrio Industries. Hello Kitty was designed by Yuko Shimisu, and is a "perpetual third grader" who lives outside of London.
In 1976, Hello Kitty was introduced to the United States, where she became an immediate hit with kids. The character is hugely popular with the kawaii (fans of the cute and adorable) segment of Japanese culture, and has been represented on thousands of clothing items, toys, comics, and even cartoons.
Hello Kitty is still an incredibly lucrative property, even after 45 years. The character generates close to $8 billion dollars a year in revenue.
Lindsey Beer is the co-founder of Known Universe, a company she started with Nicole Perlman and Geneva Robertson-Dworet. The new production company will act as an executive producer, but Hello Kitty is far from the first major license Known Universe has worked on. Perlman helped write Marvel's Guardians of the Galaxy, and had a hand in Captain Marvel with Robertson-Dworet. Perlman was also a writer on Detective Pikachu.
Beer has a pretty impressive resume of her own, with writing credits on Sony's Masters of the Universe, Lionsgate's The Kingkiller Chronicles, and work on Godzilla VS Kong and Star Trek. She is the showrunner, writer, and executive producer on The Magic Order for Mark Millar's upcoming series for Netflix.
Lindsey Beer will be responsible for bringing one of the most recognizable pop-culture icons on the planet to life in a major motion picture, which is a pretty daunting task. From the looks of her portfolio, though, I think she'll do just fine..