Posted in: Movies | Tagged: mitt romney, south carolina, stephen colbert, super pac
---
Stephen Colbert Super PAC Ad Labels Mitt Romney A Serial Killer
The Definitely Not Coordinated With Stephen Colbert Super PAC has released a new ad, ahead of Stephen Colbert trying to run for Republican candidate in the South Carolina primary, even though he's not actually on the ballot and they don't accept write-in votes. Entitled Attack In B Minor For Strings, the release states;
"Mitt Romney claims to be pro-corporations," said Jon Stewart, President of The Definitely Not Coordinated With Stephen Colbert Super PAC. "But would you let him date your daughter's corporation? Americans have been clamoring for a comprehensive study of this crucial issue, so we splurged for the full sixty-second commercial. We think South Carolinians will agree – they deserve a leader who shares their state's values, and perhaps even their state's initials."

The new spot begins airing today in a major ad buy that will blanket South Carolina from Charleston all the way to North Charleston. Those of you with some free AOL hours left can view the ad here.

The Definitely Not Coordinated With Stephen Colbert Super PAC, officially known as Americans For A Better Tomorrow, Tomorrow, is an independent, expenditure-only committee that's been proudly serving the community since late Thursday.
The ad takes two aspects of Mitt Romney and ties them together. One, that he believes corporations should be treated like people when it comes to First Amendment legislation, and another, that he was an asset stripper of companies, concluding that this makes him a serial killer. The ad is voiced by John Lithgow, who played a family man serial killer recently in Dexter.
Those not living in the USA are recommended to use something like Hotspot Shield or TunnelBear to facillitate your viewing pleasure.
---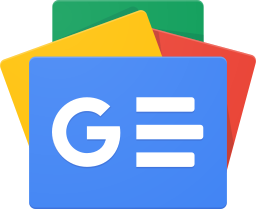 Stay up-to-date and support the site by following Bleeding Cool on Google News today!