Steve Bannon Says Dwayne "The Rock" Johnson Ruined Career by Watching Oprah
Former White House Chief Strategist and Legend of Zelda villain Steve Bannon sees a steep decline in the career of superstar actor Dwayne "The Rock" Johnson following Johnson being caught on camera paying attention to Oprah Winfrey during her speech at this year's Golden Globes. The report of Bannon's prediction comes via a Vanity Fair article describing the forward of the paperback version of Josh Green's book, Devil's Bargain: Steve Bannon, Donald Trump, and the Nationalist Uprising.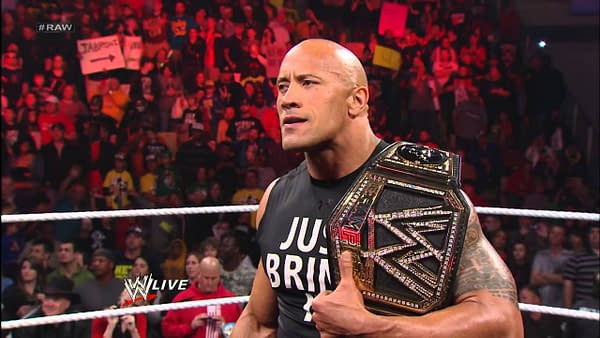 "It's a Cromwell moment," Bannon reportedly told Green, who he was watching the Golden Globes with for some reason, according to the book. Bannon was referring to the #MeToo movement that has swept the country in an attempt to hold men accountable and offer recourse to victims of sexual assault and sexual harassment. "It's even more powerful than populism. It's deeper. It's primal. It's elemental. The long black dresses and all that—this is the Puritans! It's anti-patriarchy."
And by paying attention to Oprah's speech, Bannon feels that The Rock, who has presidential aspirations himself, has doomed his career.
"He's ruined his career," Bannon remarked. "If you rolled out a guillotine, they'd chop off every set of balls in the room."
But while The Rock is ruined and will probably have to go back to being a pro wrestler, Bannon does believe that Oprah could help oust Republicans from power in the 2018 elections.
"Women are gonna take charge of society," Bannon warned. "And they couldn't juxtapose a better villain than Trump. He is the patriarch. This is a definitional moment in the culture. It'll never be the same going forward . . . The anti-patriarchy movement is going to undo 10,000 years of recorded history."
Would that really be so bad?
Luckily, Bannon will be safe because he maintains possession of the stolen Triforce of Power. But for men like Dwayne "The Rock" Johnson, who paid attention to a woman giving a speech at an awards show, it's all over, for both him and for his balls.