A year ago men and women took to the streets of Park City, Utah during the Sundance Film Festival to march down main street in protest as they feared the worst with the coming administration. It was cold and the snow kept many people locked in traffic but that didn't stop those 4000 people from marching. A year later the Respect Rally was held in City Park in Park City and the snow didn't let up this year. The wind blew as about 1000 people, significantly less than last year but still a decent turn out, stood in the wind and the snow to show their support for the men and women who have spent the last year fighting for marginalized people.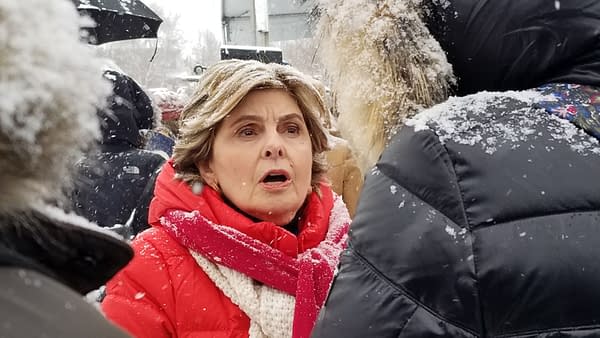 While smaller the rally did include some major names including Tessa Thompson, Jane Fonda, Gloria Allred, Common, and Nick Offerman.
"We've also come here again today to say, 'Mr. Drumpf and all those like him, your time in power may not yet be up, but our time to stay silent is," said actress Tessa Thompson in her opening speech.
There was a smaller Hollywood presence this year compared to last year. The festival itself nearly shut down to accommodate the march while screenings, meetings, and other such things continued to happen during the rally this year. That didn't stop the 1000 people there from getting riled up as they listened to those willing to speak.
"This entire year has been the winter of our discontent," Allred said who is in town for the documentary Finding Allred. "We have reached the breaking point. We have reached the tipping point. We demand our rights. Say after me, 'Resist. Persist. Insist.' Fight for your rights. Stand up for your rights."
Common took to the stage to perform some of the lyrics from his song "The Day That Woman Took Over" and gave his support for the Times Up movement as he thanked the ladies for taking over. Rafael Casal and Daveed Diggs took their opportunity to step aside and let poet Sarah Kaye do the talking. Nick Offerman offered an impassioned speech for the environment as Jenny Wilson, who is running for the United States Senate in Utah, encouraged everyone to elect women into positions of power.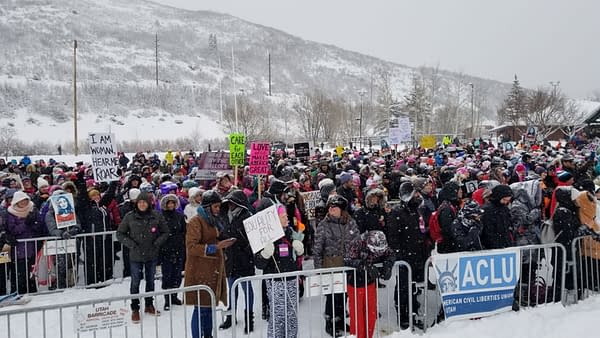 It's hard to keep positive in these times and it was Mater of None writer Lena Waithe who encouraged optimism and self-care while continuing to fight the good fight.
"I think society is a lot further than some people want to give us credit for, but we still gotta keep working," she said. "We still gotta keep marching. We still gotta be standing with places like Planned Parenthood. We still gotta keep standing with the amazing politicians that have our best interests at heart. We also gotta make sure that we support our press. It's important that our journalists have the support that they need. I remember sharing Anderson Cooper's amazing piece about Haiti. It really humanized them. That's what journalists are supposed to do. They are supposed to remind us who we are, all of our flaws and all of our beauty."
While a much smaller event than the march last year, the Respect Rally was just one of many events being held across the country on Saturday. Every person who marched in New York or Los Angeles or braved the Utah weather in Park City was expressing the need for change in these uncertain times.
(Note: Thanks to The Hollywood Reporter for their quotes of the speeches I missed due to traffic.)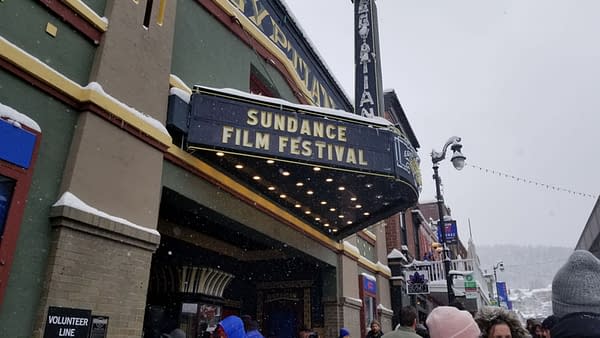 Enjoyed this article? Share it!