[Sundance 2018] White Fang Review: Beautifully Animated Retelling of the Classic Story
[rwp-review-recap id="0"]
White Fang is a beautifully animated telling of the classic story all of us read in grade school.
Director: Alexandre Espigares
Summary: Based on Jack London's classic novel White Fang, this contemporary adaptation is an adventure-filled tale that explores the relationship between humanity, nature, and the animal kingdom. Set during the Klondike Gold Rush of the 1890s, the film chronicles the life of White Fang, a wolf dog who experiences the best and worst of humanity. After being injured and abandoned after a dog fight, we see White Fang's life unfold from his early days as a puppy in the wild with his mother and the journey that eventually leads him to the illegal dog-fighting pits of Fort Yukon. While recovering from his injuries, White Fang develops a friendship with two humans who treat him with kindness and respect.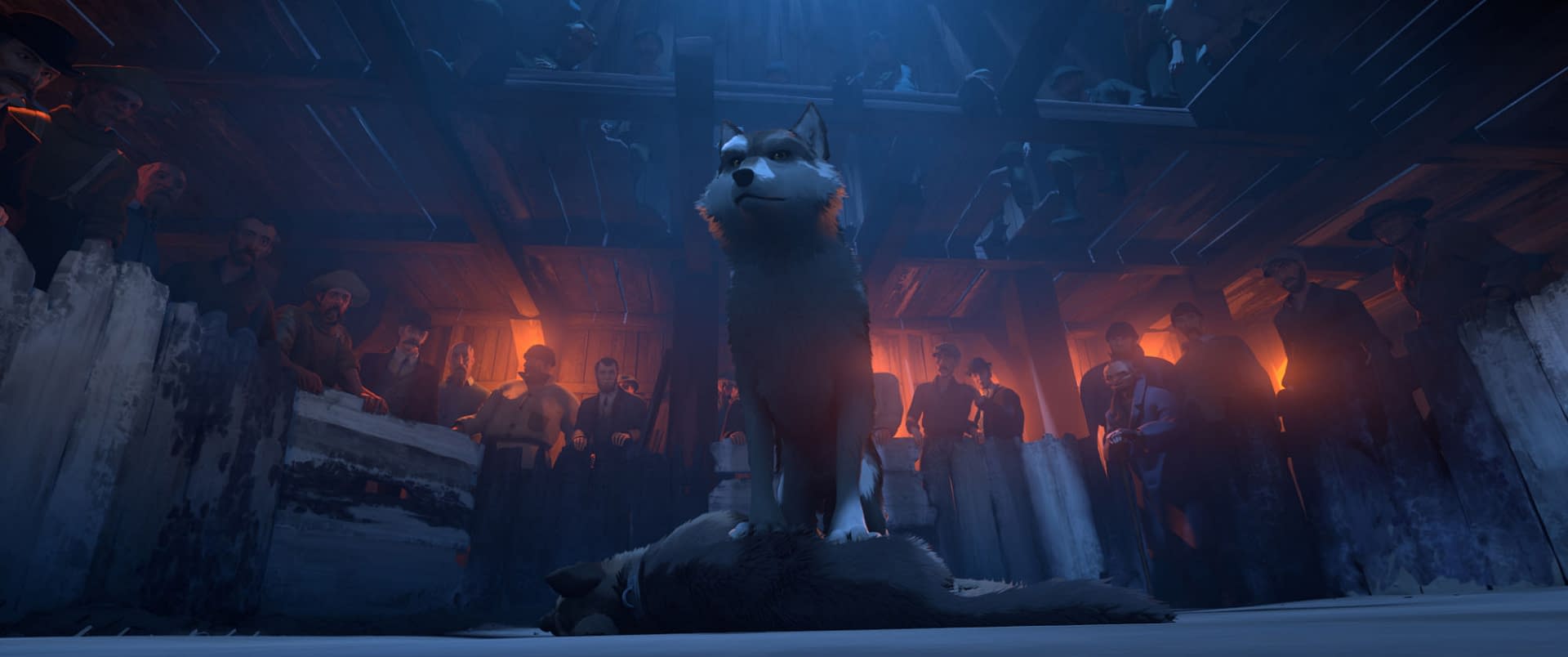 There are several books we end up reading as kids that we don't really appreciate until we're much older. One of those books is White Fang, the story of a wolf-dog in the Yukon. It's about the call of the wild, treating creatures the way we would want to be treated, and everything in between. It's also pretty brutal, considering how young some of the kids reading it are, and one of the things that sets apart this adaptation by Alexandre Espigares is that it doesn't flinch away from that violence. This might be an animated movie, but it doesn't hold back in the same way that Laika often does with their movies. It accepts that kids are much more mature than we give them credit for.
That is to say, much like Laika and other kids movies that don't assume kids are stupid, it might be a bit much for parents. We don't see much of the dog fights, mostly using cutaway moments and shadows, but it is still evident what's happening. We let pretty young kids read this book, so it stands to reason that we can let them see this movie. The puppy version of White Fang is adorable and looks straight out of a Disney picture, but once he grows up, the animation shifts and we see the wolf. The animation is all-around beautiful, though the style they use on the human faces in particular takes some time to get used to. The wolves and the settings, however, are stunning from the first frame.
We also have a fantastic voice cast. Nick Offerman offers some real love as Weedon Scott, and Rashida Jones does a lovely job with Maggie Scott, even if the movie doesn't spend that much time with Scotts. Paul Giamatti is fantastic as the villainous Beauty Smith, who is so fantastically evil you have to wonder if he doesn't start twirling a mustache. But it's Eddie Spears who basically walks away with the movie whenever his version of Grey Beaver is on screen. Out of all the characters, his is the one that got the biggest change story-wise — but the change isn't bad. There is also a change as far as the ending goes that might annoy purists, but works for the story the movie is trying to tell.
White Fang takes one of the classic books of our childhoods and presents it with some slight changes, a beautiful art style, and a stellar voice cast. Not a movie for very young kids, but ones that are a little older are likely going to love it.
There was also a short by Eva Cvijanović called Hedgehog's Home that screened before the movie. The story was nice and simple, but the art style, what appeared to be stop motion using felt, was beautiful to watch.
[rwp-review-ratings id="0"]
[rwp-review-form id="0"]