[SXSW] Ready Player One Events Announced
South By Southwest (SXSW) is right around the corner, and that means details about events are starting to drop right and left. Warner Brothers upcoming film adaptation of Austin native Ernie Cline's "Ready Player One" book is opening at the end of the month, and we were pretty sure there would be SOMETHING RP1 related during SXSW.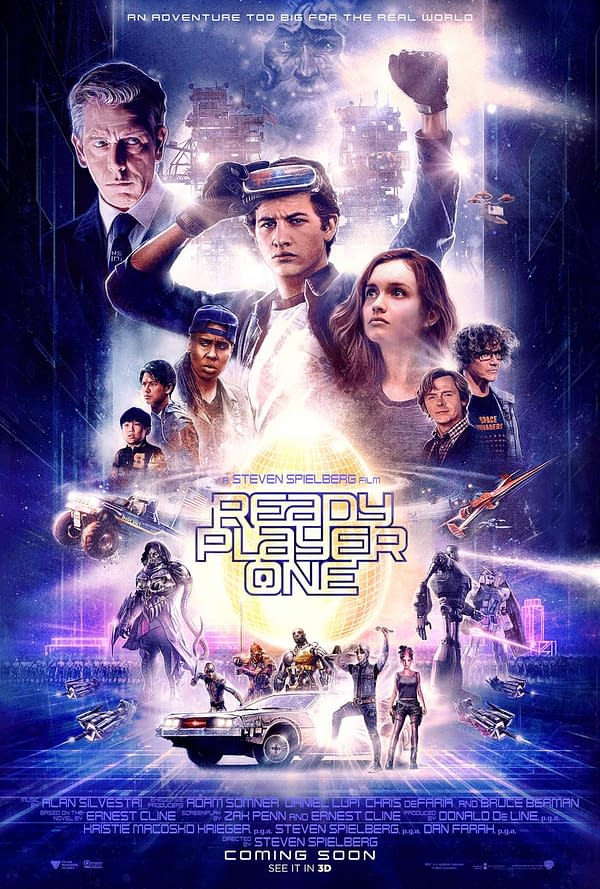 It was announced today by the official Ready Player One twitter that there is going to be an immersive VR experience setup with HTC's VIVE system during March 9th-11th. No other details were available yet, but we'll let you know when they update.
Are you ready? @ReadyPlayerOne is heading to SXSW! Explore the #ReadyPlayerOne Experience with @htcvive VR and step into the OASIS March 9-11. pic.twitter.com/nsVSKZOnsd

— Ready Player One (@readyplayerone) March 1, 2018
It was also announced that FM-84, a Southern California 80's-tastic synthpop group, will be doing a set at an official event for the film. We've been surmising that a surprise screening of the film during SXSW is not outside the realm of possibility, and this kind of points to it being more likely.
FM-84 also tweeted that Tye Sheridan, who is playing main character Wade Watts/Parzival, will be joining them during the event.
⚡️I'm SO excited to announce that I'll be playing a FM-84 DJ set at the official SXSW event for Steven Spielberg's "Ready Player One" on Fri 9, March along with Tye Sheridan – the lead actor from the movie who plays Wade Watts. See you at The OASIS. https://t.co/TrZg587vNd pic.twitter.com/F2jpK8nniu

— FM-84 (@fm84) March 1, 2018
Ready Player One is directed by Steven Spielberg, and also stars Olivia Cooke, Ben Mendelsohn, Lena Waithe, Leticia Wright, Win Morisaki, Philip Zhao, Mark Rylance, and Simon Pegg. It's set to hit theaters on March 29th.