Talking Heads' Iconic Concert Film Stop Making Sense Returns from A24
"Stop Making Sense" Returns: Talking Heads' Iconic Concert Film Set for 4K Restoration and Theatrical Re-release after 40 years.
---
The 40th anniversary of Talking Heads' groundbreaking concert film Stop Making Sense is quickly approaching, and to celebrate the milestone, A24 is bringing a remastered 4K version back to theaters worldwide. Fans of the legendary new wave band will have a chance to recapture the magic of this unforgettable concert experience later this year, hailed as the greatest concert film of all time. Initially released in 1984, Stop Making Sense was directed by the renowned filmmaker Jonathan Demme, who went on to helm critically acclaimed films like Silence of the Lambs and Philadelphia.
Stop Making Sense captures the eccentric energy and spirit of Talking Heads' live performances, starring core band members David Byrne, Tina Weymouth, Chris Frantz, and Jerry Harrison, along with Bernie Worrell, Alex Weir, Steve Scales, Lynn Mabry, and Edna Holt. Shot over three nights at Hollywood's Pantages Theater in December 1983, the concert film features the band's most memorable and beloved songs, offering fans a chance to experience the unique artistry that made Talking Heads one of the most influential bands of their time.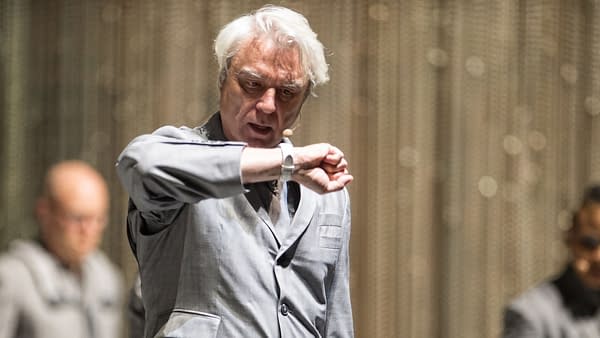 In addition to this upcoming theatrical re-release from A24, Rhino Records will issue a new deluxe version of the film's soundtrack on vinyl and digital platforms on August 18th. This edition will include the complete Stop Making Sense concert for the first time, allowing fans to immerse themselves in the music and memories of this iconic performance.
A24's acquisition of the worldwide rights to Stop Making Sense is a testament to the film's enduring legacy and influence on both music and video. As a company known for championing innovative works, A24 is an apt partner to bring this landmark concert film back to theaters for a new generation of music fans. The company also recently acquired the 1998 film Pi for re-release. With 4K restoration, the visual and auditory experience of Stop Making Sense will allow new audiences to better appreciate the creative genius of Talking Heads and Jonathan Demme.
For many longtime fans, Stop Making Sense is more than just a concert film; it is a piece of musical history that captures the unique energy and spirit of Talking Heads at the height of their creative powers. As the film returns to theaters, longtime fans, and newcomers alike will have the chance to experience the innovative, genre-defying music and performances that have made Talking Heads an iconic name and a major influence on countless artists who followed.