Teen Titans GO! is a show that is both wildly popular and divisive among the fan base of the original show. The new show does have a very distinctive sense of humor, though, and that sense of humor appears to be coming through with this new teaser for the upcoming trailer and poster.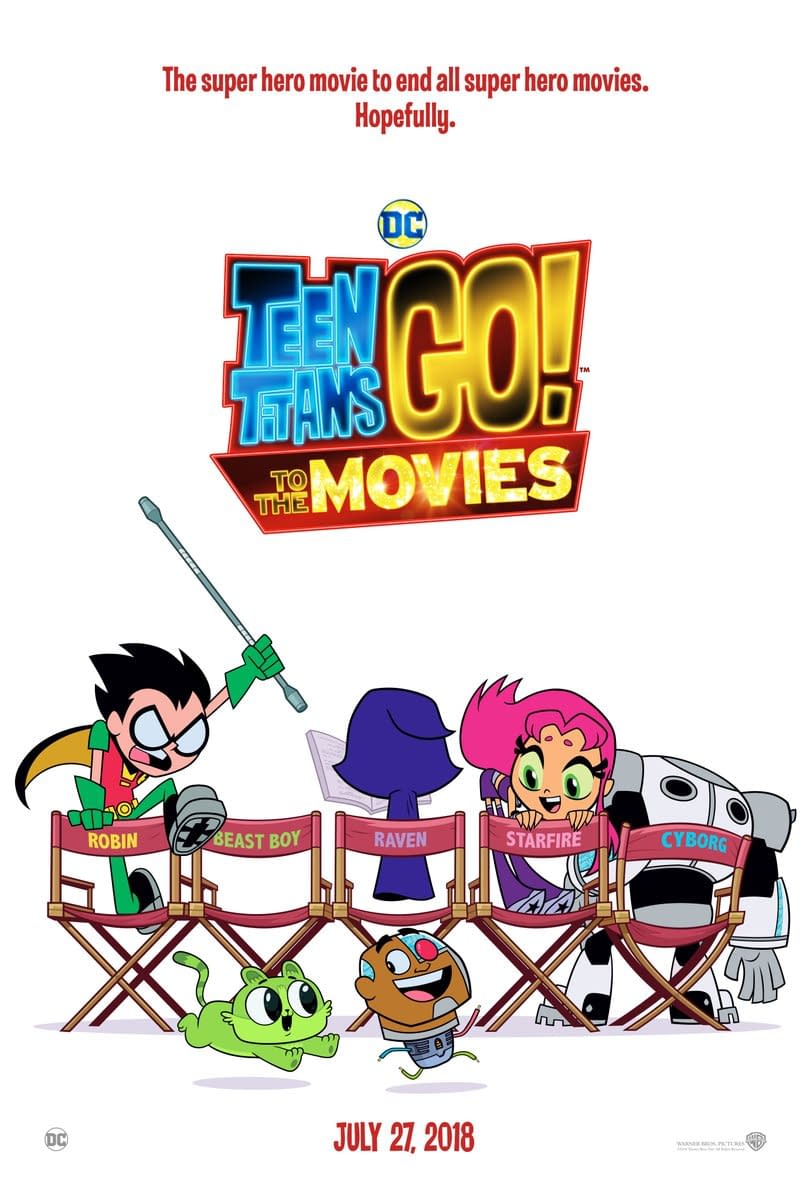 Who makes these "Internet Marketing Rules" anyway? #TeenTitansGOMovie Official Teaser Trailer drops TOMORROW. pic.twitter.com/L57fn18QLN

— Teen Titans GO Movie (@TeenTitansMovie) January 9, 2018
This movie looks like it could be even more meta than Deadpool — only it's one that people of all ages can see. While there are likely to be plenty of jokes that will bring in that audience of young kids, the satire and lack of the fourth wall are sure to bring in the adults.
Summary: It's time to get started, but first Beast Boy needs to get movie tickets. But while the crew are under attack, Beast Boy loses the tickets.
Teen Titans Go! To the Movies, directed by Aaron Horvath and Peter Rida Michail, stars Scott Menville, Tara Strong, Khary Payton, Greg Cipes, Hynden Watch, Kristen Bell, and Will Arnett. It will be released on July 27th.
Enjoyed this article? Share it!