Posted in: Movies, TV | Tagged: ABC, agent coulson, agents of shield, joss whedon, marvel, melinda may
---
Ten Thoughts About Marvel's Agents Of SHIELD
"With great power comes… a tonne of weird crap". Welcome to Marvel's Agents Of SHIELD.
1. Does Whatever A Spider Can Talk about hiding the twist in big letters on the screen. People who we don't realise know each other, who then do… although if someone was wanting to keep something a secret, why talk to the media about the "hooded hero" at all?
2. A Foggy Day In Old Paris Town Anywhere in Paris, you can see the Eiffel Tower. In that regard, Marvel's Agents Of S.H.I.E.L.D. is obeying standard comic book procedures. Also, totally exposes Apple's new fingerprint technology for the sham it is. Oh and love the nonplussed French lady in her underwear. She's seen this so many times… as for Agent Ward, that "family history" of his, mark on the cheek… a nephew of Doctor Doom? Shame the anarchist hacker never asked him about that during the truth serum interrogation scene. Which, by the way, feels like something Whedon may have initially intended for Wonder Woman…
3. Looking An Unregistered Gifted In The Mouth "Unregistered gifted" – Marvel have trademarked "registered gifted". Expect merchandise. Also, the Chitauri neural network gubbin fills in a particular plothole from Avengers – why did they all drop when the ship went kablooey?
5. The Brits Always Hang Together
Seriously, just pop by the Lansdown bar during NYCC.
Fitz/Simmons. The fanfic has started already on these two hasn't it? Have they/haven't they/obviously they haven't/but could they? Hopefully whatever erotic goings on being dreamed up on Tumblr right now don't involve their little flying monitoring devices…
6. Rich's Original Title For This Bit Redacted
SHIELD… old collectible… from the sixties… okay we all knew this was going to happen. Anyone reading this, not see this one coming? Didn't know we'd get it in the first episode though…
7. Melinda May Is Not Just The Pilot Ward has a secret, Coulson has a secret, and May has a secret too. What did she do? What did she see? What would make someone who can kick and hit like her take a desk job? I'm sure we'll be finding out, and she will remain as dour as she is until that happens.
8. Holding Out For A Hero. "It's simple now, just like we used to read about, you're the bad guy and I'm the hero." "No, it's an origin story" "Saving you from the scary men in dark suits" "They're giants. We're who they step on." The very nature of superhero storytelling exposed raw and bleeding for the problems its pretense of moral uncomplexity presents. And then not caring and doing it anyway. This is the superhero story that has its cake, eats it and then smears the frosting all over its breasts while singing showtunes from the eighties.
9. Talking Of Superpowers How does an anarchist hacker who lives in her van have perfect makeup and hair, and a fully pressed suit? A superpower all of Sky's very own. Although with alien metals, gamma radiation, super soldier serum and Extremis all in the mix, there's plenty to go round.
Also, sweaty cosplay girl hanging around Stark Tower? Pics, or it didn't happen.
10. Heavy Like A Sledgehammer "Don't ever tell me there's no way."
So, yeah, this show seems like a keeper.
As for what's to come? I hope you saw the trailer I set the alarm for 5 am this morning to post…
---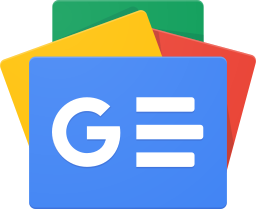 Stay up-to-date and support the site by following Bleeding Cool on Google News today!