Terry Gilliam's 'The Man Who Killed Don Quixote' WILL Release in North America!
Its been a hell of a year for filmmaker Terry Gilliam and his 25+ year quest to complete and release his The Man Who Killed Don Quixote.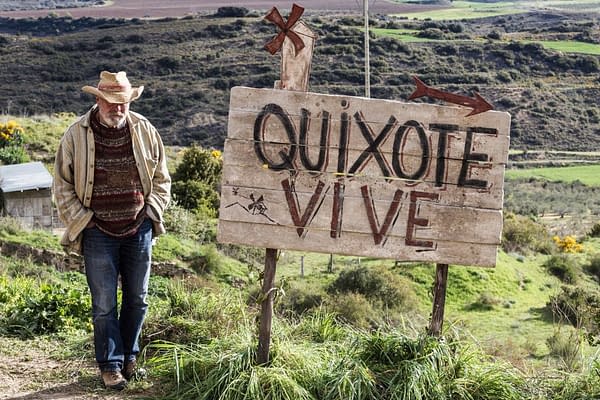 After Amazon pulled their planned North America distribution of the film earlier this year, the legal troubles, and the almost-didn't-happen premiere during Cannes- it appears US residents WILL have the chance to see the film after all.
Screen Media has picked up the rights according to Deadline, and is planning a theatrical release of The Man Who Killed Don Quixote in March of 2019.
President of Screen Media David Fannon said in a statement:
"Terry Gilliam is a true auteur and his latest film does not disappoint. It is the perfect pairing of a film with a filmmaker, the story of Don Quixote, a man who believes in things that seemingly no one else believes in, until finally, they share his vision. Screen Media is thrilled that U.S. audiences will finally get to see Terry Gilliam's quest."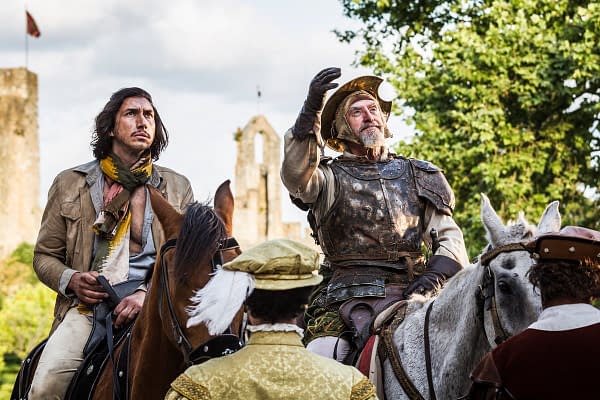 We couldn't be more excited at the prospect of being able to watch this film.
There are actually 2 documentaries about Gilliam's quest to complete the film- in the 2002 documentary "Lost in La Mancha" and a sequel entitled "He Dreams of Giants" — both from directors Keith Fulton and Louis Pepe. "He Dreams of Giants" was produced in 2017, and is expected to screen during the 2019 festival circuit.
A disillusioned advertising executive is pulled into a time-jumping fantasy when he is mistaken for Sancho Panza.