By Jason Henderson, Drew Edwards, Tony Salvaggio, and Julia Guzman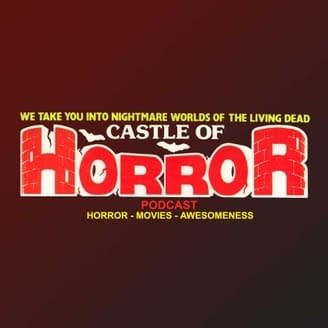 [audio:http://www.talkshoe.com/talkshoe/web/talkCast.jsp?masterId=99734&cmd=tc]
Bleeding Cool welcomes back The Castle of Horror Podcast tonight, a weekly internet radio show where professional writers in the comics, games and book industries take a look at horror movies, choosing one movie a week to discuss in depth.
They say:
This week we continue our Christopher Lee Retrospective showcasing films from the dearly departed actor.
This week: Horror Hotel, a beautiful work in black & white. It didn't have to be black & white– this was 1960, three and two years respectively after the amazing color of Curse of Frankenstein and Horror of Dracula. But Horror Hotel, from the group that would become the contemporary-focused Amicus Pictures, goes for a stylized, high-contrast look that brings to mind movies like Black Sunday and even Night of the Living Dead, which would come out eight years later.
Horror Hotel tells the story of Nan, an anthropology student in Massachusetts who travels on her professor's advice to a small back-woods town to study the 15th-century witch trials. But her professor is Christopher Lee, and he does not have her best interests at heart. This movie gives us a look at what America might mean to the imaginations of young horror fans in Britain, and it's delightful.
Next week: more Chris Lee!
Check out the trailer:
[youtube]https://www.youtube.com/watch?v=VF8PaKcJNWQ[/youtube]
Heck, while you're at it, check out the whole film, which is in the public domain:
[youtube]https://youtu.be/N69Ow7XM6Hg[/youtube]
Be sure and join us over on Facebook to chime in.
Want to join the discussion and chat with us live while we record? You can do that and more on our page at Talkshoe.
Some links:
Talk about the show at our Facebook home.
Get the Show: Hosted here. RSS Feed. Subscribe at iTunes. Listen on Stitcher.
Twitter: @castleofhorrorp
The Team: Hosted by Jason Henderson, writer of IDW's Ben 10 series and creator of the HarperTeen novel series Alex Van Helsing.Featuring Drew Edwards, creator of Halloween Man, Tony Salvaggio of Clockwerx from Humanoids and Julia Guzman, attorney host of the mom-oriented podcast Podmoms.
Enjoyed this article? Share it!