There were quite a few missing faces from Avengers: Infinity War and that has left people wondering where these characters are. In a cast of so many it's not surprising that a few have fallen to the side. We know, for a fact, that Captain Marvel was supposed to be in Infinity War and her scenes were cut. There were some other missing faces, though, so let's go over what we know about them. To get into it, however, we're going to need a spoiler warning.
If you haven't seen Infinity War stop here! .
.
.
.
.
.
.
.
.
.
.
.
.
.
.
.
As we know, at the end of Avengers: Infinity War, Thanos snaps his fingers and ends half of the universe. We don't know the fates of some of these characters post snap but we can give you some details on where they are during the movie.
Clint Barton aka Hawkeye


Out of the original Avengers Clint is the only one we don't see in Avengers: Infinity War. There is a singular throw away line that him and Scott Lang aka Ant-Man took deals with the government to be on house arrest after the events of Captain America: Civil War. So Clint wasn't involved with the events in Wakanda but considering we know that star Jeremy Renner is in the next movie we can assume he was one of the "snaps" survivors.
Scott Lang aka Ant-Man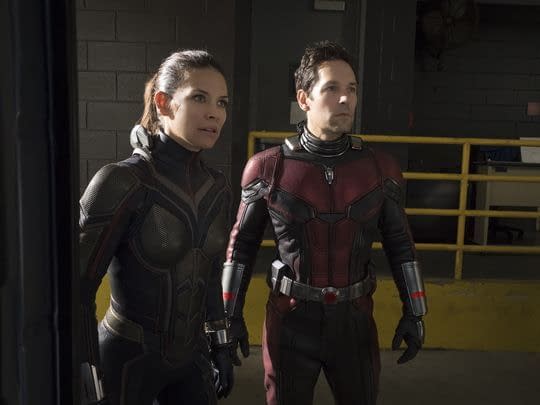 We talked about this in another article but Scott took the same deal as Clint and is on house arrest for the events of Captain America: Civil War. The main reason they wanted to keep Scott out of the events of Infinity War is they didn't want the events of the film to taint the events of the upcoming Ant-Man and the Wasp because of their tonal differences. Scott and Hope Van Dyne aka the Wasp are both poised to play a part in Avengers 4 so there's probably a good chance they both survived the snap.
Kraglin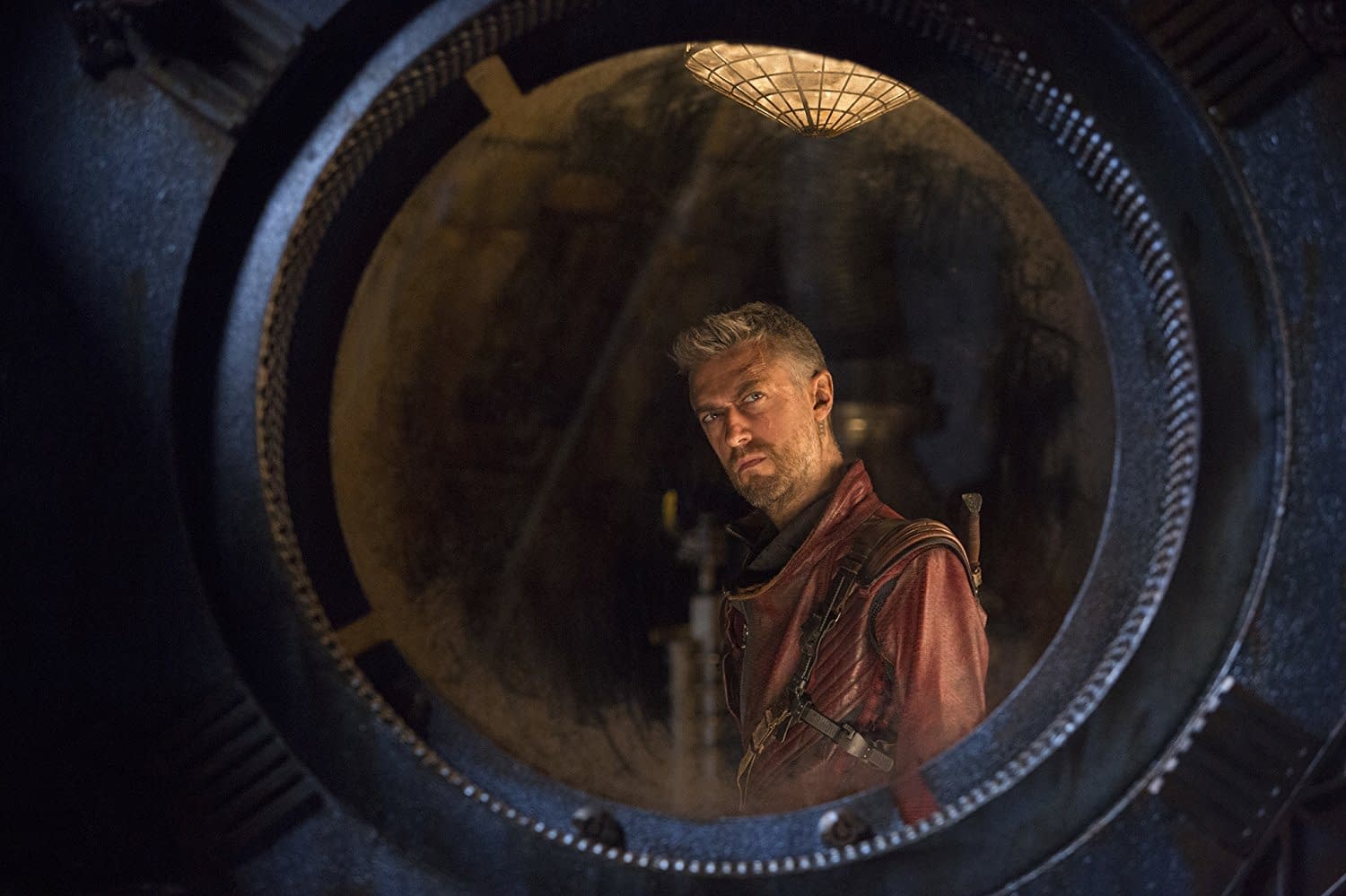 While we didn't see Sean Gunn's face in Avengers: Infinity War the actor was back to do the motion capture work for Rocket. Gunn also plays his own characters, the Ravager Kraglin, who was last seen traveling with Peter Quill and the rest of the Guardians at the end of Guardians of the Galaxy Vol. 2. We don't get to see Kraglin in the movie but James Gunn did confirm that the big ship from the previous movie is still around, and while that doesn't reveal whether or not Kraglin survived  James Gunn, thoughtfully, took to twitter to ease our anxious minds:
Kraglin is still around – don't worry! He has important stuff to do and all will be eventually revealed (thus has been my top question of the day btw so I'm glad to see you're keeping him in your hearts!) https://t.co/n8X6UC7PaR

— James Gunn (@JamesGunn) May 1, 2018
So our favorite Ravager survived to fight another day and it sounds like he could have a part to play in an upcoming movie.
Valkyrie This one is a little harder to confirm since it comes from a talk that Joe Russo allegedly did in a high school and the only source right now is reddit. That being said let's move on. Thor specifically says that Thanos slaughtered "half of the Asgardian" refugees that we see at the beginning of the movie. All of the dead bodies had people wondering if Valkyrie was one of the people that was killed in the battle. According to Russo, Valkyrie was one of the people that got off of the ship in escape pods. It makes sense that she would go with escape pods in an attempt to keep people safe since having no one to protect the Asgardians could lead to more trouble. So Valkyrie survived the opening scene and possibly the snap – the post is a little unclear.
For all that we're worried about it actress Tessa Thompson appears to be having fun with her characters unknown status.
me in Infinity Wars. pic.twitter.com/g7fAjUcm95

— Tessa Thompson (@TessaThompson_x) April 30, 2018
Korg Russo was not, however, commenting on the fate of Korg, the giant rock monster played by Taika Waititi. This should probably be one of those "unless you see a body assume they survived" situations. There's also the fact that no one expected Korg to be the breakout character that he was in Thor: Ragnarok and maybe they didn't think anyone would care about that giant rock monster.
So there are the characters people are asking about the most when it comes to Avengers: Infinity War. We may not know their post-snap fates but at least we have some idea where they were for the duration of the movie.
Summary: As the Avengers and their allies have continued to protect the world from threats too large for any one hero to handle, a new danger has emerged from the cosmic shadows: Thanos. A despot of intergalactic infamy, his goal is to collect all six Infinity Stones, artifacts of unimaginable power, and use them to inflict his twisted will on all of reality. Everything the Avengers have fought for has led up to this moment – the fate of Earth and existence itself has never been more uncertain.
Avengers: Infinity War, directed by Anthony and Joe Russo, stars Robert Downey Jr., Josh Brolin, Mark Ruffalo, Tom Hiddleston, Chris Evans, Chris Hemsworth, Jeremy Renner, Chris Pratt, Elizabeth Olsen, Sebastian Stan, Benedict Cumberbatch, Paul Bettany, Chadwick Boseman, Benedict Wong, Zoe Saldana, Karen Gillan, Vin Diesel, Dave Bautista, Pom Klementieff, Scarlett Johansson, Don Cheadle, Tom Holland, Bradley Cooper, Sean Gunn, and Anthony Mackie. It will be released on April 27th.
Enjoyed this article? Share it!