Posted in: Movies, TV | Tagged: bbc, bbc miami, doctor who, entertainment, leak, peter capaldu, season 8, series 8, tv
---
The First Five Doctor Who Series 8 Scripts Hit The Internets. Run. Away. (Marcelo Camargo Update) Bleeding Cool has an strange relationship with spoilers. Sometimes they happen by accident, sometimes we run them deliberately, usually with some kind of spoiler warning and the like, but it's always a game of a little bit of info here, a little bit of info there. But that's about that.
Take Doctor Who, we've run a few bits seen from upcoming episodes of Series 8, starring Peter Capaldi. It's like the elephant described by a number of blindfolded men, we have no idea what we get but it's fun to describe a few parts, which can then be put into context later. And no one goes too far.
But this is different. The first five scripts of series 8 have been leaked online. A certain individual's watermarked copies as well, coming out of Miami, it seems, where the BBC recently opened offices.
And they are currently running around the internets and are pretty easy to find, along with many fans debating whether to read them or not. It also seems that the full filmed episodes themselves also leaked, but were unable to be downloaded before they were removed from the internet.
And I will be running in the other direction. Because, while I'd love to read the full scripts after they've aired, I'd prefer that the first time I read the Doctor's words, they can be seen and heard coming out of the Doctor's mouth. Your mileage of course may vary.
But it does mean that ahead of the August airdate there will be spoilers aplenty, cut and pasted right out of the scripts. Which, frankly, is cheating.
So… be warned..
Also, the first seventy-plus minute debut episode, Deep Breath, will gets its premiere at a screening in Cardiff on the 7th August three weekend ahead of broadcast. At that point, you might as well just switch off the internets.
But for now, how about we take the opportunity to celebrate fifty years of an American Doctor Who? No spoilers, I promise…
[youtube]https://www.youtube.com/watch?v=bCv5o7n_mtk[/youtube]
UPDATE: The BBC have asked folk not to mention the names of the episodes, though Deep Breath (pictured) is probably safe as it's the announced debut… so we've removed them.
So instead, here's a picture taken this morning, of someone on the hunt for Marcelo Camargo…. ---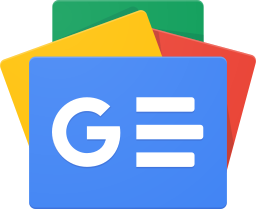 Stay up-to-date and support the site by following Bleeding Cool on Google News today!