Posted in: Movies, TV | Tagged: barry allen, conspiracy, cw, entertainment, flash, tv
---
The Great Flash Conspiracy Of 2024? Mark Bristow writes for Bleeding Cool,
Dr. Harrison Wells is Barry Allen, approximately 15 years older.
The Flash has been swerving viewers into believing Wells to be a sort of villain (Zoom?), but it's only that: A swerve. We know that it's likely that Eobard "Eddy" Thawne is Zoom, using a first name alias that sounds accurate to the times.
All of Wells' actions have been geared towards securing a certain future and Wells has a suspicious knowledge of how Barry's powers work. Viewers assume he's using calculations, but Wells is rarely shown doing so. The answers just come from the top of his head.
If you pay close attention, it seems Wells has seen all of this before. This is known history to him. We know that in 2024, the Flash vanishes in a Crisis.
In reality, he only vanished because he was chasing Thawne back in time to try to prevent his mother's death.
Something happens that leaves Barry stranded in 2014 without any super powers. He's only left with a ton of time to prepare for the future, knowing that he will encounter his younger self soon and debut as the Flash.
Wells has suggested to other characters that he wants to reclaim what he's lost. Viewers assume he means his natural mobility, but he's actually referring to his speed powers and his mother.
We recently learned that Barry Allen is 25 years old.
Do the math. 25(2014)+10 years=35(2024).
If Wells has been trapped in the past from the moment Zoom killed Barry's mother, add another 15 or so years to it.
35+15=50, approximately the age Harrison Wells appears to be. There's also the issue of his name.
In the past, Barry has listed The Time Machine as his favorite book…
Who's the writer of that book? H.G. Wells.
This is Barry being a dork about his clever alias of Dr. Harrison Wells.
Dr. Wells' glasses and wheelchair are there as a disguise. A cover. He didn't start using the chair until he anticipated meeting Barry Allen and having people witness their interactions. He's trying to increase the difference between their similarities while still remaining familiar to the people who've known him for the past 15 years.
What jumpstarted this theory? I was using the Flash as background noise and found that I was confusing Dr. Wells and Barry's lines due to the similarities in their voice and delivery.
Then I compared their faces. Their nose, their mouth, their ears and hair..Their build. The actor was obviously cast due to his similarities to Grant Gustin (if aged close to 50) and has been delivering his lines similar to Gustin.
Dr. Harrison Wells is Barry Allen, aged 50ish, having gotten stranded in the past at age 30, around 15 years ago, while pursing Zoom back in time to save his mother.
Flash Facts?
---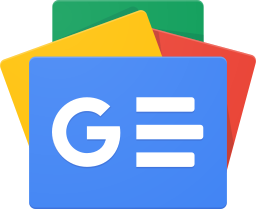 Stay up-to-date and support the site by following Bleeding Cool on Google News today!