Could This Star Wars Theory About Emperor Palpatine Be True?
There's a fascinating fan theory going around the internet with regards to Emperor Palpatine's upcoming appearance in Star Wars: The Rise of Skywalker.
This particular theory will make zero sense if you haven't watched Star Wars Rebels. If you have watched the late animated series, you should be familiar with the World Between Worlds. First appearing in "The World Between Worlds," the dimension stands between space and time. It also introduces the idea of time travel into the Star Wars universe. If this theory proves true, it would mean that two of the biggest films for Disney would be utilizing time travel as a part of their plot. Personally, I would love for them to find a way to bring Han Solo back to life after his death by lightstaber at the end of Star Wars: The Force Awakens.
One theory on Inverse seems to suggest just this with regards to Emperor Palpatine's appearance. This theory is only being suggested because of Palpatine appearing on the poster. I've watched the new D23 footage a few times and Palpatine is heard but not seen. The Inverse theory seems to suggest that the film we see the Palpatine from the Star Wars Rebels era. I'm not personally buying it.
What I do possibly buy into, based on the below poster, is that Palpatine appears in more of a ghost form. This is similar to the appearances of Obi-Wan Kenobi and Yoda following their deaths in the franchise. Most recently, Yoda made a surprise appearance in Star Wars: The Last Jedi.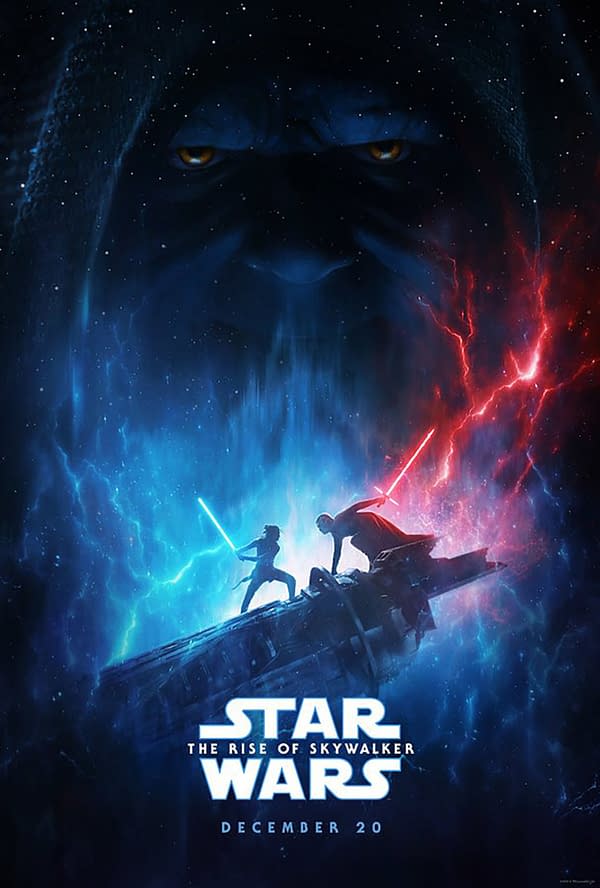 While people typically come up with their own theories for the next film, most theories are usually based off of the trailers or what happened in the previous films. Meanwhile, there are a ton of theories out their involving Dark Rey and this another story for another day. If there's anything I know about Star Wars let alone J.J. Abrams, it's that we should not take anything with a grain of salt.