Universal Pictures tried to do their own version of a shared cinematic universe with their monster movies but the Dark Universe didn't end up panning out. That doesn't mean that Universal isn't going to make movies starring those infamous monsters though; it just means they are going in a different direction. In the case of The Invisible Man they are leaning in with analogy. We got the first trailer back in November and it was very apparent that this version of this character was going in a different direction. Star Elizabeth Moss spoke to Empire about that new direction and how it's pretty obvious what sort of angle they are approaching this movie from.
"You literally have a man who is invisible, you can't see him, she's saying he's there, that he's attacking her, abusing her, manipulating her, and everyone around her is saying, 'Relax. It's fine.' And she keeps saying, 'No, he is – he's alive, he's doing this,' and no-one believes her. The analogy is incredibly clear," she says.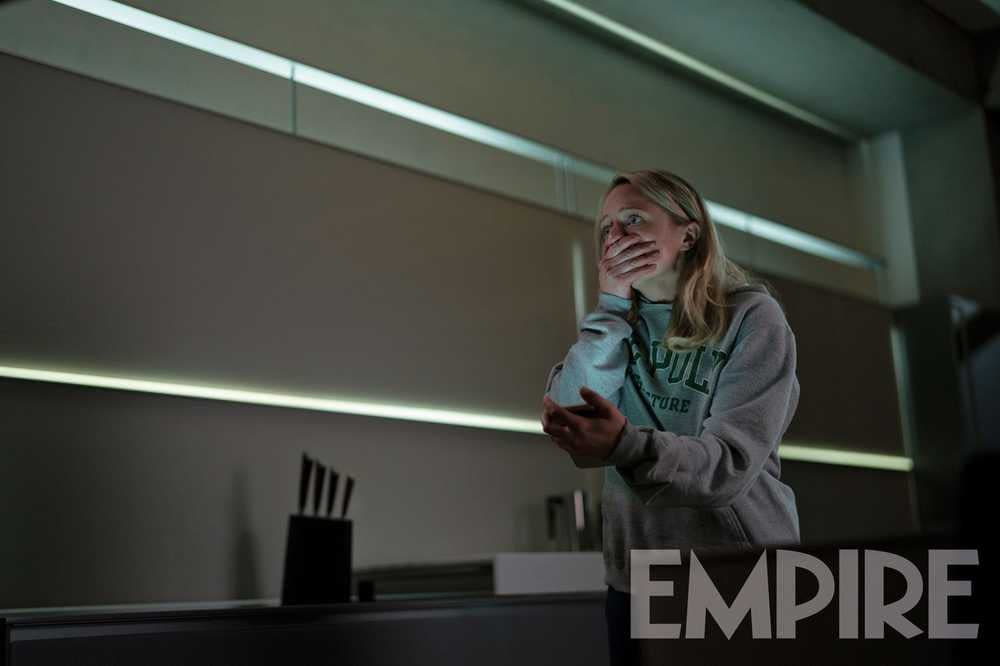 Moss has spent the last several years starring in The Handmaid's Tale and she went on to explain that she believed her time on that show helped her bring a unique perspective to this story.
"I've had quite a bit of experience playing characters who are dealing with various types of abuse," she explains. "Whether it's emotional, physical, sexual, it's something that I've dived into quite a bit. So I was able to bring that knowledge to the role."
Now whether or not this new direction ends up working is still up in the air but it's good to see that Universal is willing to try something different after their big-budget approach with The Mummy ended up not working out. The Universal Monsters are monsters and lower budget horror movies with a modern twist is the angle they should have gone for in the beginning.
The Invisible Man, directed by Leigh Whannell, stars Elisabeth Moss, Aldis Hodge, Storm Reid, Harriet Dyer, and Oliver Jackson-Cohen. It will be released on February 28, 2020.
Enjoyed this article? Share it!