Biopics/biographical dramas are works of fiction and Clint Eastwood's Richard Jewell is no exception. The controversy surrounding the film involves Kathy Scruggs, the late reporter for the Atlanta Journal-Constitution who covered Jewell during the 1996 Atlanta Olympic bombing.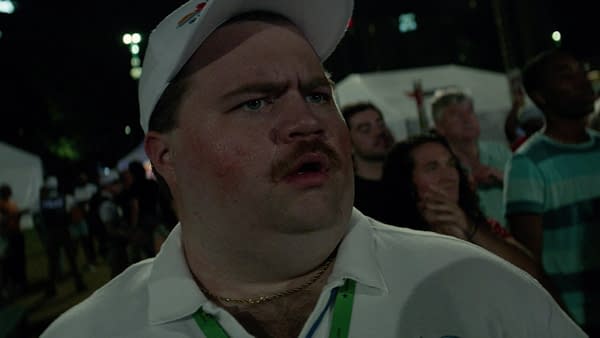 The film depicted Scruggs (Olivia Wilde) as a person willing to do anything to exchange sex for information with an FBI agent (Jon Hamm). The newspaper requested Warner Bros post a prominent disclaimer, while many of Scruggs' former coworkers and colleagues denounced the film for her portrayal.
What separates a biopic and a documentary is the biopic is a depiction of actors recreating the events of an incident and/or person's life. In contrast, the documentary focuses directly on the people who lived and/or researched the subject. Eastwood didn't set out to make a documentary, rather a biopic about Jewell (Paul Walter Hauser), a security officer who suffered from a federal investigation unraveling in the public eye; and the ensuing media coverage that ultimately ruined his life.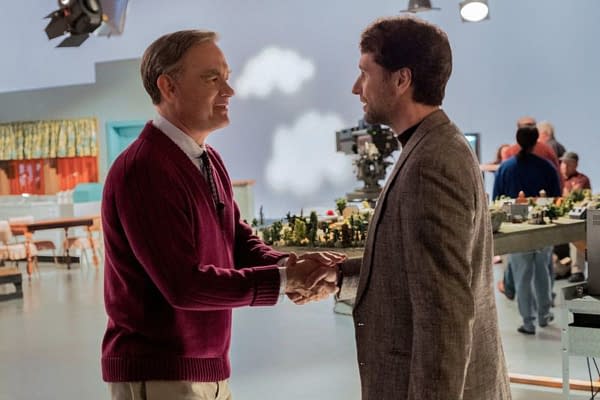 Examples of Directorial Creative Liberties on Biopics
Directors and writers make conscious artistic decisions to change some details but maintain the spirit of the story. For example, Lloyd Vogel (Matthew Rhys) in A Beautiful Day in the Neighborhood (2019) is based on Tom Junod. Junod was the author of the article about Fred Rogers which the film is based on. Also, Peter Brand (Jonah Hill) is based on Oakland Athletics assistant general manager Paul DePodesta in Moneyball (2011).
In response to Cox Media and AJC's request, Warner Bros released a statement.
The film is based on a wide range of highly credible source material. There is no disputing that Richard Jewell was an innocent man whose reputation and life was shredded by a miscarriage of justice. It is unfortunate and the ultimate irony that the Atlanta Journal-Constitution, has been a part of the rush to judgment of Richard Jewell, is now trying to malign our filmmakers and cast. 'Richard Jewell' focuses on the real victim, seeks to tell his story, confirm his innocence and restore his name. The AJC's claims are baseless and we will vigorously defend against them."
The "All Persons Fictitious" Disclaimer
Hollywood films typically present disclaimers during the end credits known as the "all persons fictitious disclaimer."
This motion picture is protected under the copyright laws of the United States and other countries throughout the world. Country of first publication: United States of America. Any unauthorized exhibition, distribution, or copying of this film or any part thereof (including soundtrack) may result in civil liability and criminal prosecution. The story, all names, characters, and incidents portrayed in this production are fictitious. No identification with actual persons (living or deceased), places, buildings, and products is intended or should be inferred. No person or entity associated with this film received payment or anything of value, or entered into any agreement, in connection with the depiction of tobacco products. No animals were harmed in the making of this motion picture.
The intent behind the disclaimer shields cast and crew from libel laws. While Warner Bros didn't address the depictions of Scruggs, the film already acknowledged its creative status.
"The film is based on actual historical events. Dialogue and certain events and characters contained in the film were created for the purposes of dramatization."
In other words, Eastwood nor Warner Bros owe anyone an apology. While the AJC told their side, they're also free to release a documentary about their version of events. Focus Features released their Rogers' documentary Won't You Be My Neighbor? (2018) from director Morgan Neville. In the following year, Sony released the Marielle Heller film with Tom Hanks as Rogers.
Richard Jewell is a work of fiction and never represented itself otherwise. The film is in theaters.
Enjoyed this article? Share it!