It's Time To Face The Facts; It Is Way Past Time To Retire The Razzies
After nominating a 12-year-old for no other reason than to be mean, it is time to retire the tired joke that is The Razzies.
---
The Razzies are an annual "awards" show that shines a light on what some would consider the "worst" films and performances every year in film. Started in 1981 (yes, it has been happening for 40 years) by two UCLA film students, the satirical awards show has been well publicized in the past, with celebrities actually playing into the joke and showing up to collect their awards. Most famously, Sandra Bullock in in 2010 showed up to accept her award for Worst Actress for All About Steve, the same weekend she won the Academy Award for Best Actress for The Blind Side. Some years, it has felt like The Razzies take themselves almost too seriously, and in recent years, they have taken it too far as well.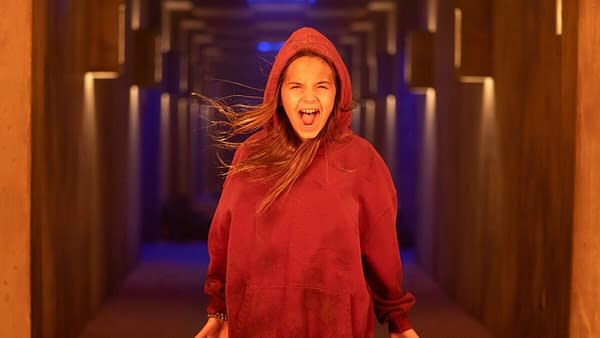 The Razzies Suck And Stopped Being Funny Years Ago
This brings us to 2022, when they named an award after Bruce Willis, the "Worst Bruce Willis Performance in a 2021 Movie" award. Bruce had done a bunch of straight-to-digital/DVD films that year, and they made fun of it. Later, it was revealed that he was suffering from aphasia, a disorder that damages the area of the brain that controls language expression and comprehension. Not right away, mind you; they retracted the category, since it was "inappropriate to award a Golden Raspberry to someone whose performance was affected by a medical condition." How thoughtful. I had been critical of Willis and his willingness to appear in anything, but never to that degree, which brings us to this year's awards. The nominations came out recently, and they nominated 12-year-old Ryan Kiera Armstrong for worst actress for her performance in last year's Firestarter. I was also not a fan of that film, nor were audiences. But The Razzies saw a need to single out this still starting out actress while also giving a pass to her male co-star Zac Efron. They have since apologized and instituted an age limit for their 'awards".
Time to hang it up, guys and gals. The joke ended years ago, and when you start doing things as mean as nominating a 12-year-old, opening them up to ridicule and bullying, you are just being assholes. At that age, something like this could be crippling to their self-esteem and not only could lead to deep emotional scarring but could ruin their performing career. There is enough negativity in the world, this is no longer needed, and these need to go away. There will be no prestige lost, nothing of value gone, and we can all move on, and in twenty years, we will look back and wonder why it was allowed to exist in the first place.