The Rock to Play King Kamehameha I in Robert Zemeckis Film
Dwayne "The Rock" Johnson will play King Kamehameha I in a film about the legendary Hawaiian king, directed by Robert Zemeckis. Randall Wallace is writing the script for The King, which Warner Bros. and New Line Cinema won the bidding war for. The auction for the title was reportedly just concluded in Atlanta, GA where Johnson is currently shooting Jungle Cruise for Disney.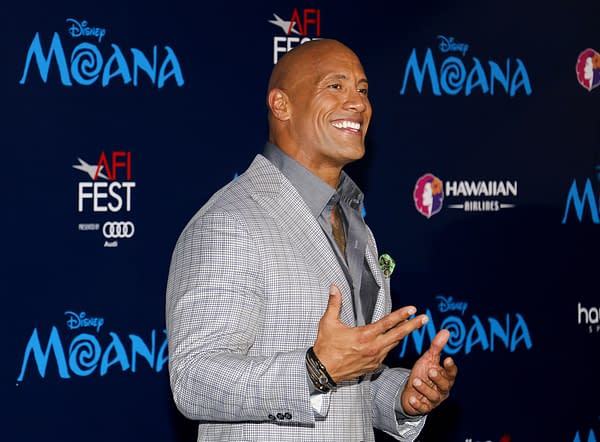 Johnson's production company Seven Bucks Productions will be producing with partners Dany Garcia and Hiram Garcia, along with FlynnPictureCo's Beau Flynn, Zemeckis, and Wallace.
King Kamehameha I is most known in history for his unification of the Hawaiian islands into one kingdom, and his ongoing celebration remains a part of the island cultures to this day.
Deadline goes into further detail about the project, bringing up the Hawaiian priests' blessing of the project last year, as well as Johnson's personal passion for the film.
The outlet also comments that at present, The King is set to begin filming in 2020, and we'll let you know when we learn any additional information about the project.