"Three From Hell" Watch the Full Trailer For Rob Zombie's New Film Now
Three From Hell, the new horror film from Rob Zombie, finally has a full trailer. And it looks like…well…hell. Or at least his version of it. Picking up where The Devil's Rejects left off, the Three- Otis, Baby, and Captain Spaulding are all…alive. This is after being shot many, many times to end that film. Seems they are not done with their work yet, and proceed to begin the murder and mayhem all over again. Check out the trailer below:
This looks like a huge fever dream of a film, just like most of Zombie's work since the beginning of his career. The cast is huge, the gore and blood look to be plentiful, and the crazy quotient seems to be epically high.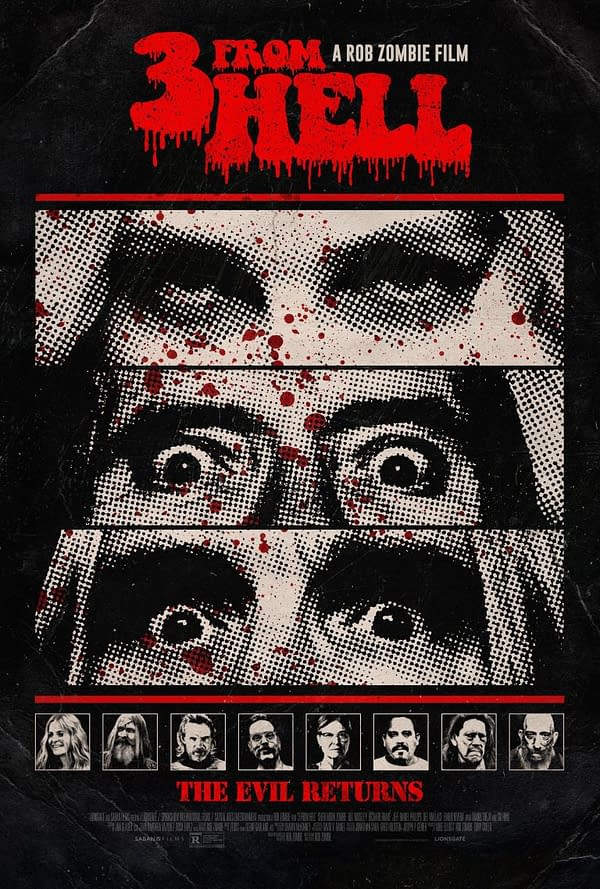 Sid Haig, Bill Moseley, Sheri Moon Zombie, Emilio Rivera, Jossara Jinaro, Danny Trejo, Kevin Jackson, Wade Williams, Jeff Daniel Phillips, Pancho Moler, Daniel Roebuck, David Ury, Sean Whalen, Austin Stoker, Dee Wallace, Richard Brake, Bill Oberst Jr., Dot-Marie Jones, and Tom Papa are all onboard for the ride this time, as Rob Zombie will unleash Three From Hell into theaters this fall during a special Fathom event on September 16th, 17th, and 18th. You can get all the details on that here.